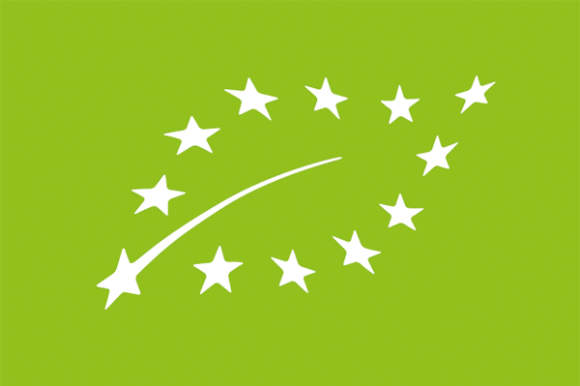 Wine without the headache – Is that the promise you heard about organic wine?
Jan 01, 2018
Although organic wine can't promise to leave you completely headache free, for many, avoiding the added sulphites in mass produced non-organic wine can certainly alleviate headaches caused when you drink them.
Organic wines fall into this interesting category. The wine are often made grape grown with no artificial chemical fertilizers, fungicides, herbicides and synthetic pesticides,
However some winemakers will add a small amount of sulphites to prevent wine from oxidizing and to increase the wine's shelf life and help prevent spoilage. In the U.S. as long as sulphites have been added to an organic wine it cannot be considered organic. 
The U.S. is the only country that doesn't consider certain organically produced wine with sulphites as 'organic'
In other parts of the world, organic wine can still contain small amounts of naturally produced sulphites, but it's safe to say that wine made without pesticides and chemicals will be much better for the body and significantly easier for it to process the alcohol.
In Europe a wine can be defined "Organic" when it is produced according to the Regulation of the European Commission (EC) no. 203/2012,
that is:(in the vineyard) produced from "organic" grapes;(in the cellar) produced using only products and processes authorized by the Regulation (EC) No 203/2012
Look out for this logo on your organic wine bottles in Europe with this certification.

This reduction of unwanted chemicals encourages green farming and less water pollution – something that can be a big problem in large wine-making regions.
How does organic wine compare to non organic wine ?
You can expect the pure taste of the grape varieties to really come to the fore without any chemicals to get through. If you have eaten your meat and veggies organic, you might also like to try organic wine.
The result can be fresher and more earthy and with more and more people wishing to know how their food and drink are produced and given that organic wines not only taste great but are also better for your health and the planet, everyone should give it a try.
Here, we will introduce organic wine from 3 wineries from Italy and Spain.
Avignonesi Winery Tuscany, Italy
The winery is named after the Avignonesi family, the founders of the original estate. Constant research and development aimed at expressing the true character of the Montepulciano terroir; earning the winery a well- deserved place among the flagship producers of Tuscany.
In 2009, Avignonesi was acquired by Virginie Saverys who has since introduced organic and biodynamic farming methods to craft distinct, genuine wines with even stronger character, acquiring additional vineyards and a state-of-the-art winemaking facility in the Montepulciano appellation.
This Tuscan white wine comes with fragrant floral and fruity notes, accompanied by a delicate aromatic touch. This wine is perfect as an aperitif or served with antipasti or main courses of fish, seafood or poultry.
Learn more about this wine in our online shop
Rosso di Montepulciano DOC 2015
This red wine is Medium ruby red colour with typical varietal aromas, including wild cherries, red currant and hints of rosemary. The taste is distinct and velvety, with a fragrant acidity and a long lasting, delicately spicy finish.
2015 Ratings: Smart Buy - 90 WS
Learn more about this wine in our online shop
Solaz Winery Malpica, Spain
Founded in 1772 by Thomas Osborne Mann. Osborne is one of the oldest food & beverage companies in the world. Still family owned to this day, their values have remained untouched: authenticity, sensory, emotion and prestige.
These values were the foundations used to develop a project in Malpica, a historical viticultural Spanish area, with an exciting purpose: To make global new world wines with the knowledge and prestige of an old world wine producer with more than 200 years' experience.
The Tempranillo wine is fragrant and expressive with savory red and forest fruits. Dense structure balanced with an elegant acidity for this characterful Tempranillo single-varietal.
Learn more about this wine in our online shop
Awatere River Winery Marlborough, New Zealand
The Awatere River is the super-premium flagship range, made totally or principally from Awatere Valley grapes. It includes varietals and wine-styles that Marlborough is renowned for – Sauvignon Blanc, Pinot Gris, Pinot Noir, Chardonnay and a Pinot Noir-based Rose. The wines are crafted with minimal intervention to suit medium to long-term cellaring. Uncompromising quality is a hallmark of Awatere River. Each wine in the range has received at least one gold medal.
The Sauvignon Blanc comes with aromas of stone fruit, lemon grass, gooseberry and passionfruit typical of the Awatere Valley. Fresh, juicy, tropical fruit and gooseberry characteristics on the palette with good concentration. A pleasing mineral note leads to a long lingering finish. A wine to be shared.
Learn more about this wine in our online shop
The Pinot Noir is made in gentle way with a largely hands-off approach. This has produced a wine which shows intensity of flavours typical of the variety. Texturally, the wine is silky and elegant on the palate. It has balance and finesse along with the vibrant fruit characters that Marlborough wines are known for.
Learn more about this wine in our online shop
You can also find out more about organic wine we introduced in
Wine Without The Headache Part 2
Wine Without The Headache Part 3
Click the link below to visit our online shop to view all the organic wine that we offer