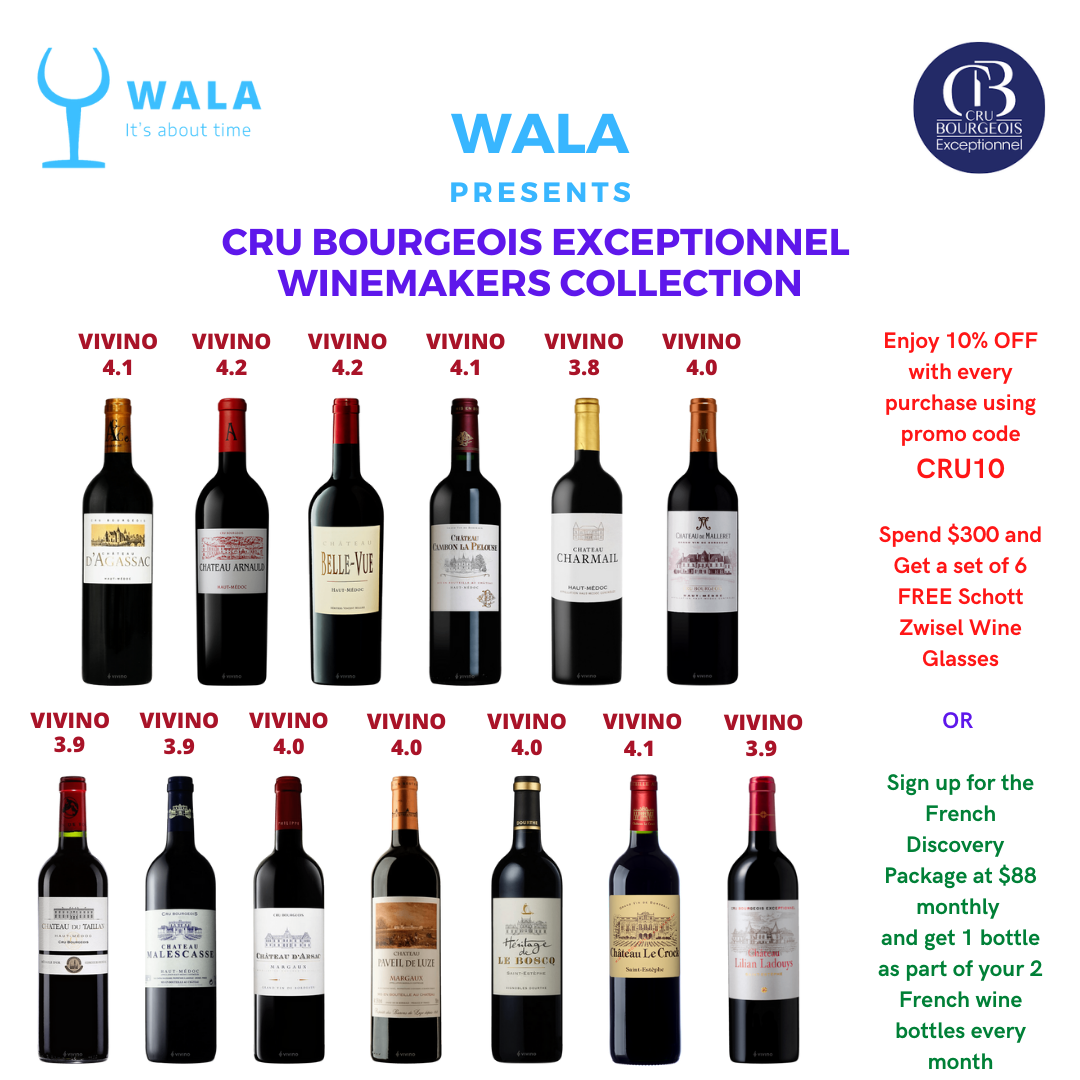 Winemakers Collection From Crus Bourgeois Exceptionnel
Jan 23, 2022
The Crus Bourgeois are a family of Châteaux located on terroirs recognised for their quality all over the world

The Cru Bourgeois Châteaux represent 31% of Médoc production.

Comprised of red wines that offer excellent value for money, the Crus Bourgeois wines offer a very diverse range of characters, richness and strength. They all provide great and enjoyable drinking while also remaining affordable.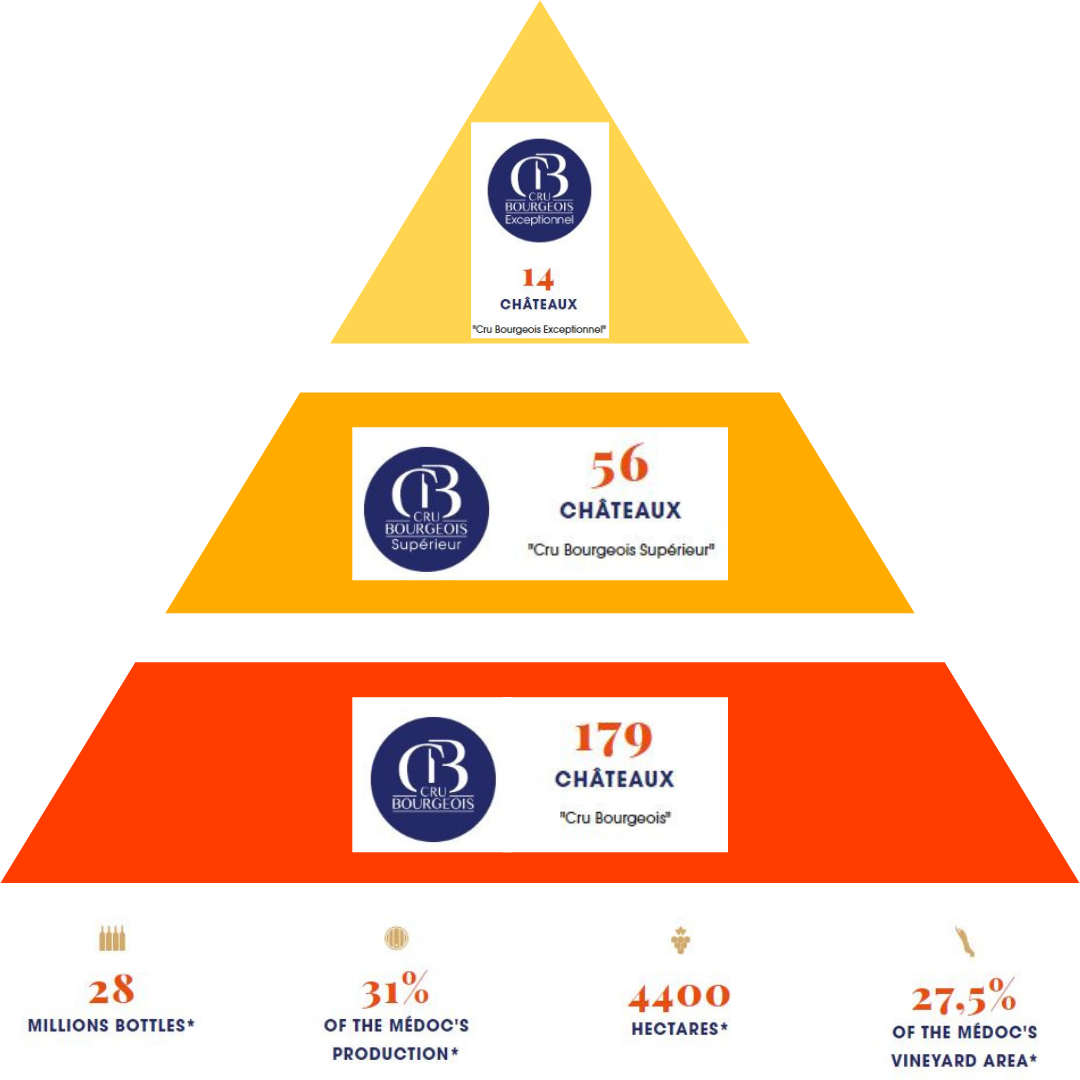 There are 249 Crus Bourgeois wines classified in the 2020 Classification from
Médoc : 115 Haut-Médoc : 88 Listrac-Médoc : 14 Moulis-en-Médoc : 8 Margaux : 8
Pauillac : 1 Saint-Estèphe : 15

They are ranked as 14 Crus Bourgeois Exceptionnels, 56 Crus Bourgeois Supérieurs and 179 Crus Bourgeois.
The classification is based on a blind tasting of five vintages and overseen by an independent body. For the Bourgeois Exceptionnels and Bourgeois Supérieurs , the technical management of the vineyard as well as the marketing and promotion of the property were also criterias.

The 2020 classification applies to wines from the 2018 vintage through to that of 2022 but the blind tasting is based on any five vintages between 2008 and 2016 as chosen by the producer. 
WALA's Cru Bourgeois Expceptionnel Winemakers Collection curated what we think are the best vintages from the wineries from 2012 to 2017 in the right drinking windows for you to discover the wines from these producers.
The best Cru Bourgeois Exceptionnel wineries have levels of investment in both viticulture and vinification that are comparable to the neighbouring 1855 classified châteaus.

There has never been a better time to buy these wines.

They offer a more affordable option and Cru Bourgeois wines tend to reach maturity earlier than other classified growth Bordeaux wines with aging potential is between 5–10 years.

You won't need to wait 10-20 years to drink and we have picked some of the best wine from each Chateau from wonderful vintages of 2012 - 2016.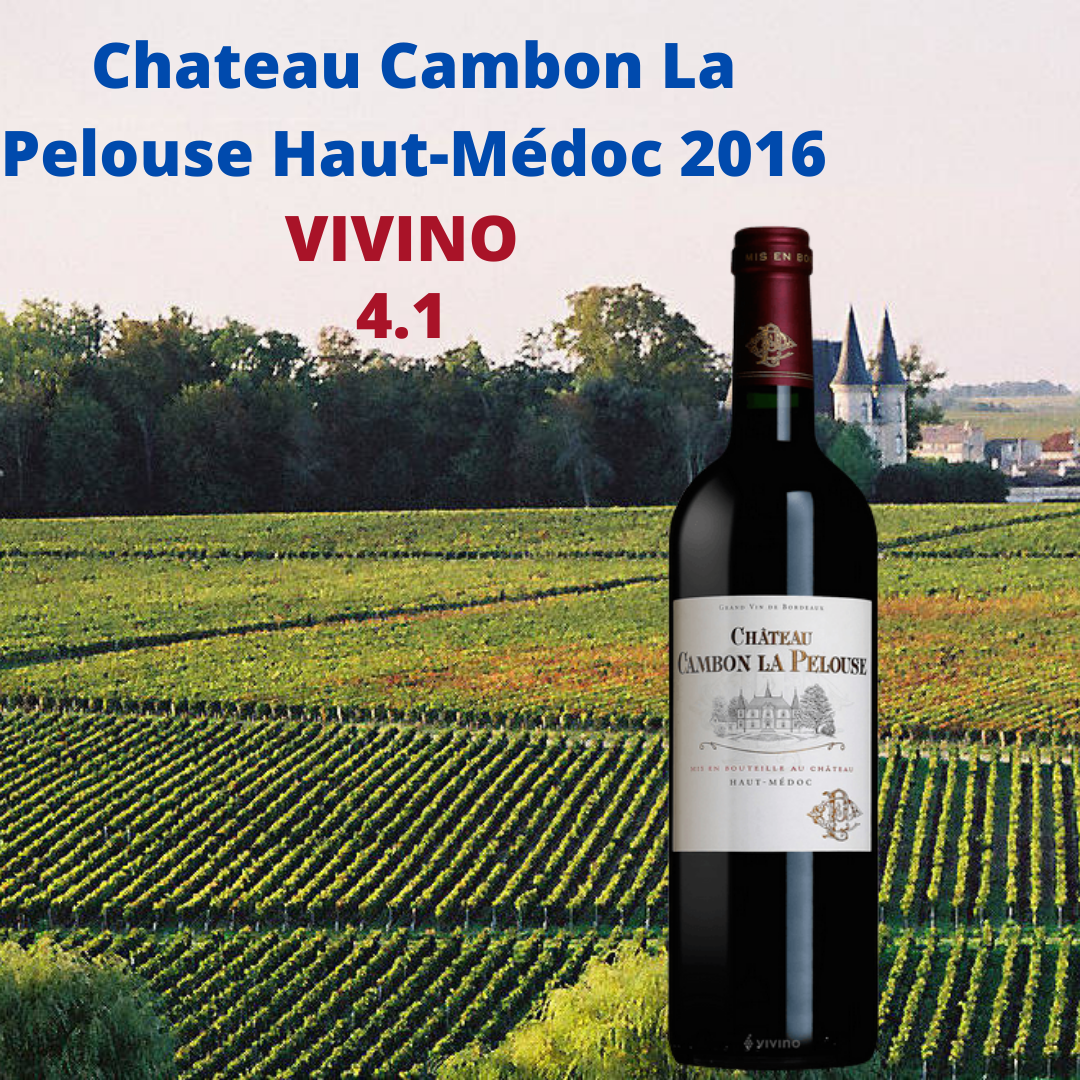 Chateau Cambon La Pelouse Haut-Médoc 2016
A vivid and focused young Bordeaux with blackcurrant and blueberry aromas and flavors. The plum and blackberry fruit is bright and pure, with a lightly toasted, slightly chewy finish taking over. Should round into form.
Award:
VIVINO 4.1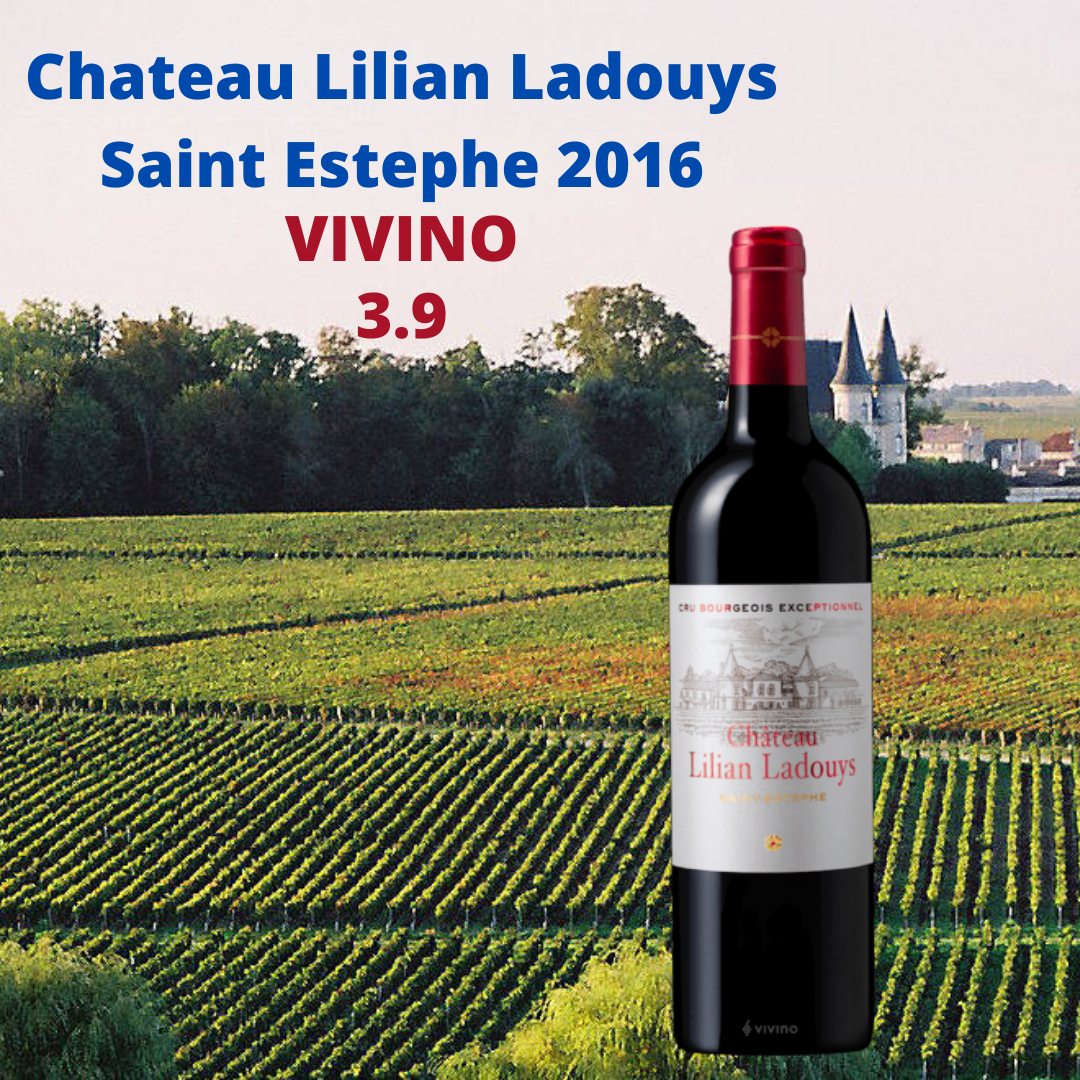 Chateau Lilian Ladouys Saint Estephe 2016
The 2016 Lilian Ladouys is opulent and vivacious on a nose of red currant and raspberry fruit, well integrated oak and lovely rose petal aromas. The medium-bodied palate delivers supple tannins, well-judged acidity, good body and a grippy but detailed finish with veins of blue fruit. This is a joy to drink, but it needs a couple of years. Tasted blind at the Southwold tasting. 2023 - 2040
Award:
92 Vinous
90-93 Wine Spectator
93-94 Jamessuckling
VIVINO 3.9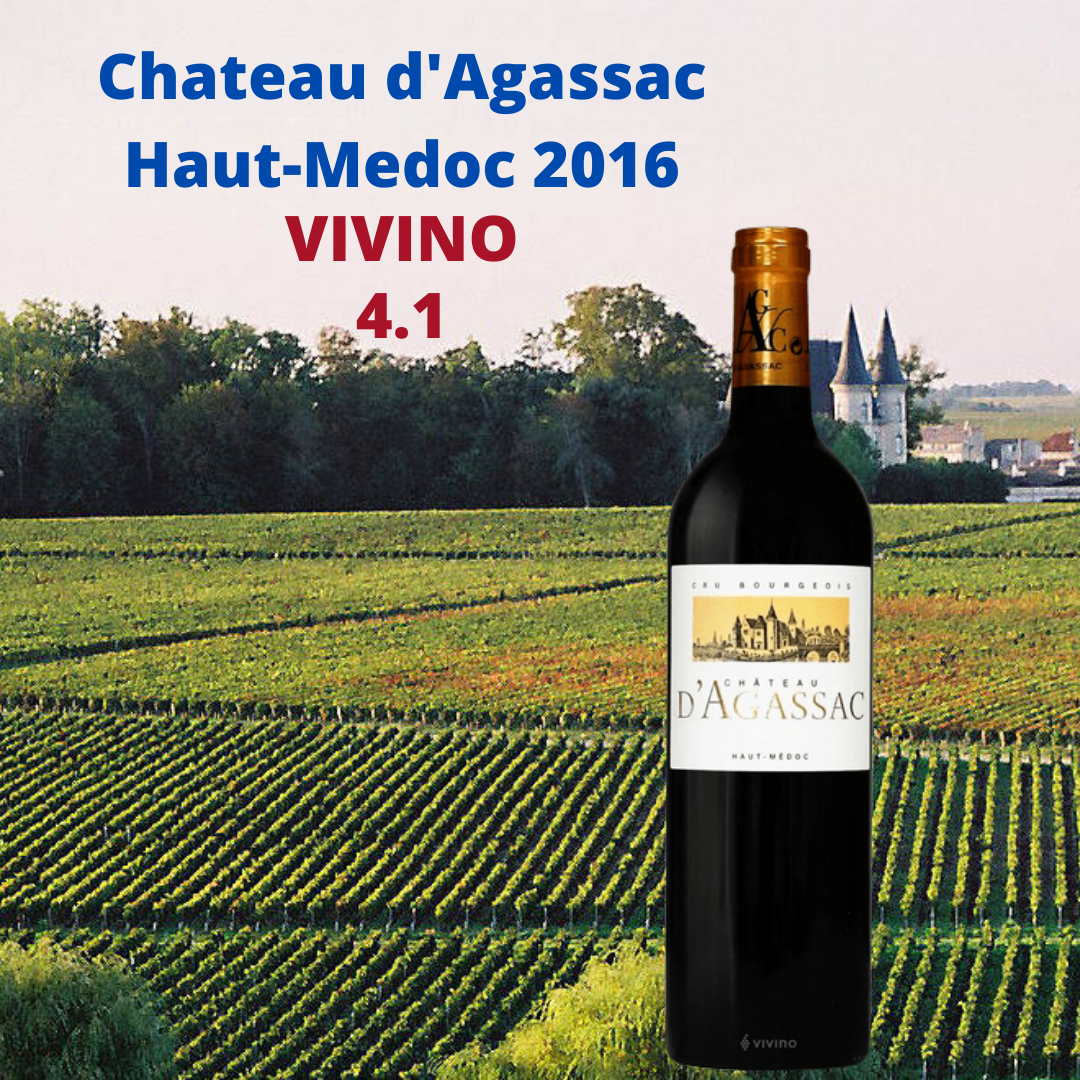 Chateau d'Agassac Haut-Medoc 2016
Impressive wet-stone and dark-berry aromas here, as well as some purple flowers. The palate has a very juicy, supple and fleshy array of ripe plums, blueberries and cassis, cast amid fine, long and fresh tannins. Try from 2022.
Award:
93 James Suckling
VIVINO 4.1
Chateau Arnauld Haut-Medoc 2012
Very deep, dark ruby, almost black with deep purple reflections. Nose of white pepper, cigar, ash with some nutty notes (pecan, hazelnut). The palate is very dense and powerful, marked by Cabernet Sauvignon tannins of great finesse. Plenty of tightness in this vintage, which remains one of the greatest successes of this growth.
Award:
92 Wine Enthusiast
91 James Suckling
VIVINO 4.2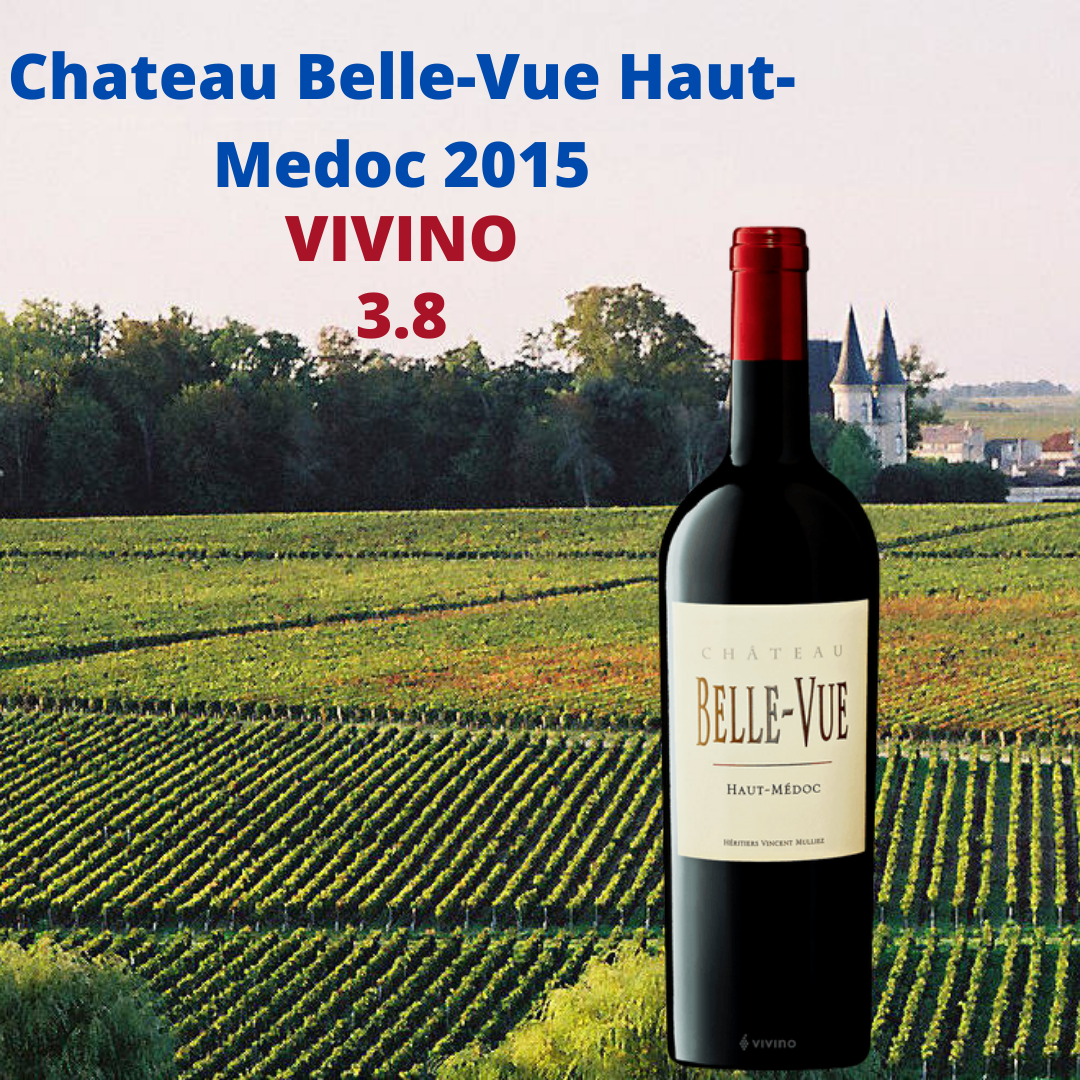 Chateau Belle-Vue Haut-Medoc 2015
The property's 10 hectares of vines are planted on a remarkable terroir, which, located between the Gironde estuary and the Atlantic Ocean, benefits from a microclimate with very stable temperatures. The choice of grape varieties is slightly unusual with, in addition to the traditional Cabernet Sauvignon (50%) and Merlot (30%) there is 20% Petit Verdot, a much larger proportion than is found in most vineyards, but which gives the wines an elegant acidity. There is also a hint of Carmenère, an old Bordeaux variety, which subtly enriches the aromatic palate with a mild spiciness.
Award:
VIVINO 3.8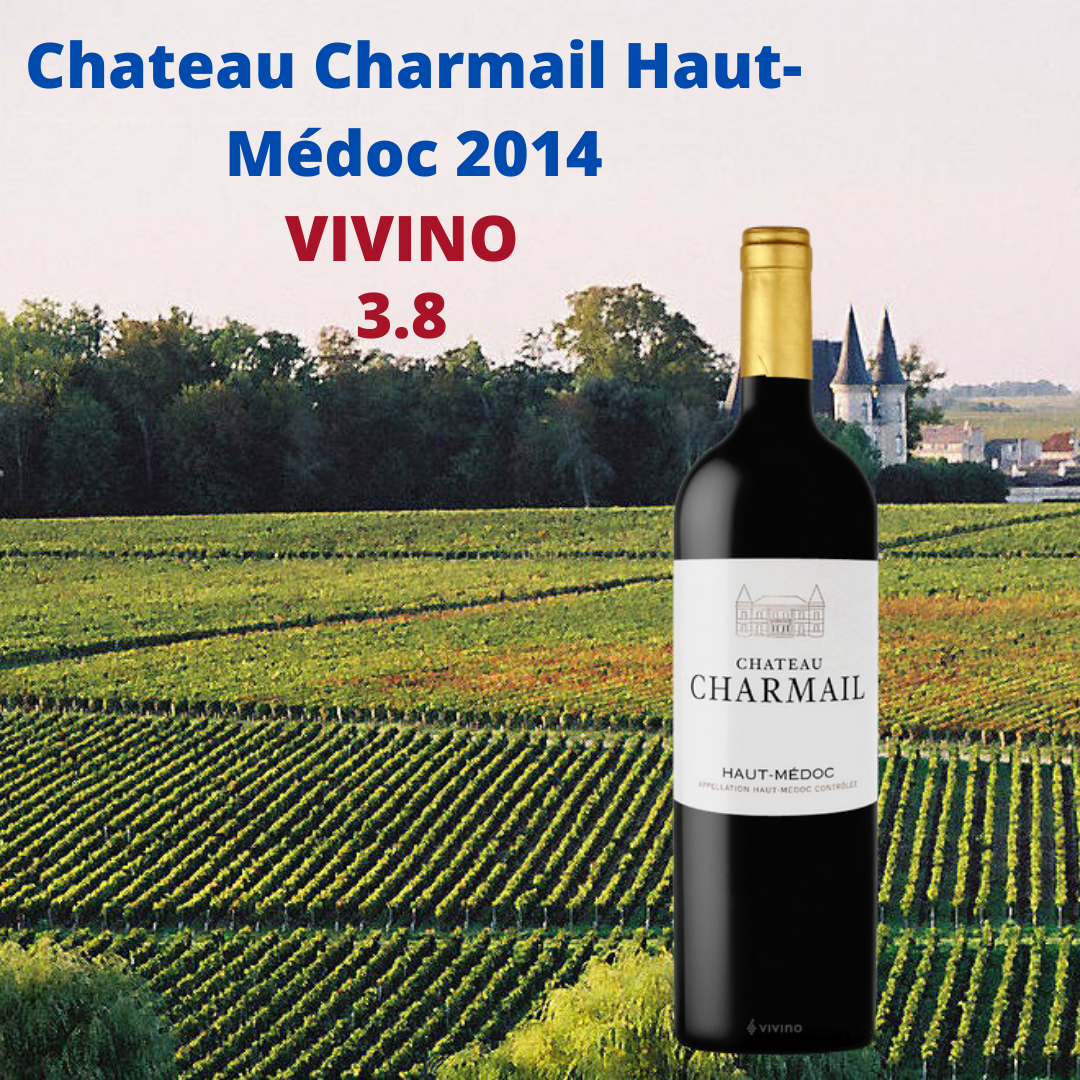 Chateau Charmail Haut-Médoc 2014
Delicate notes of mint and pepper, delicious spices. Creamy and delicious with the same generosity of the nose. presence of beautiful aromas of black fruit aftertaste, preceded by one, almost creamy rather fine tannic frame.
Award:
VIVINO 3.8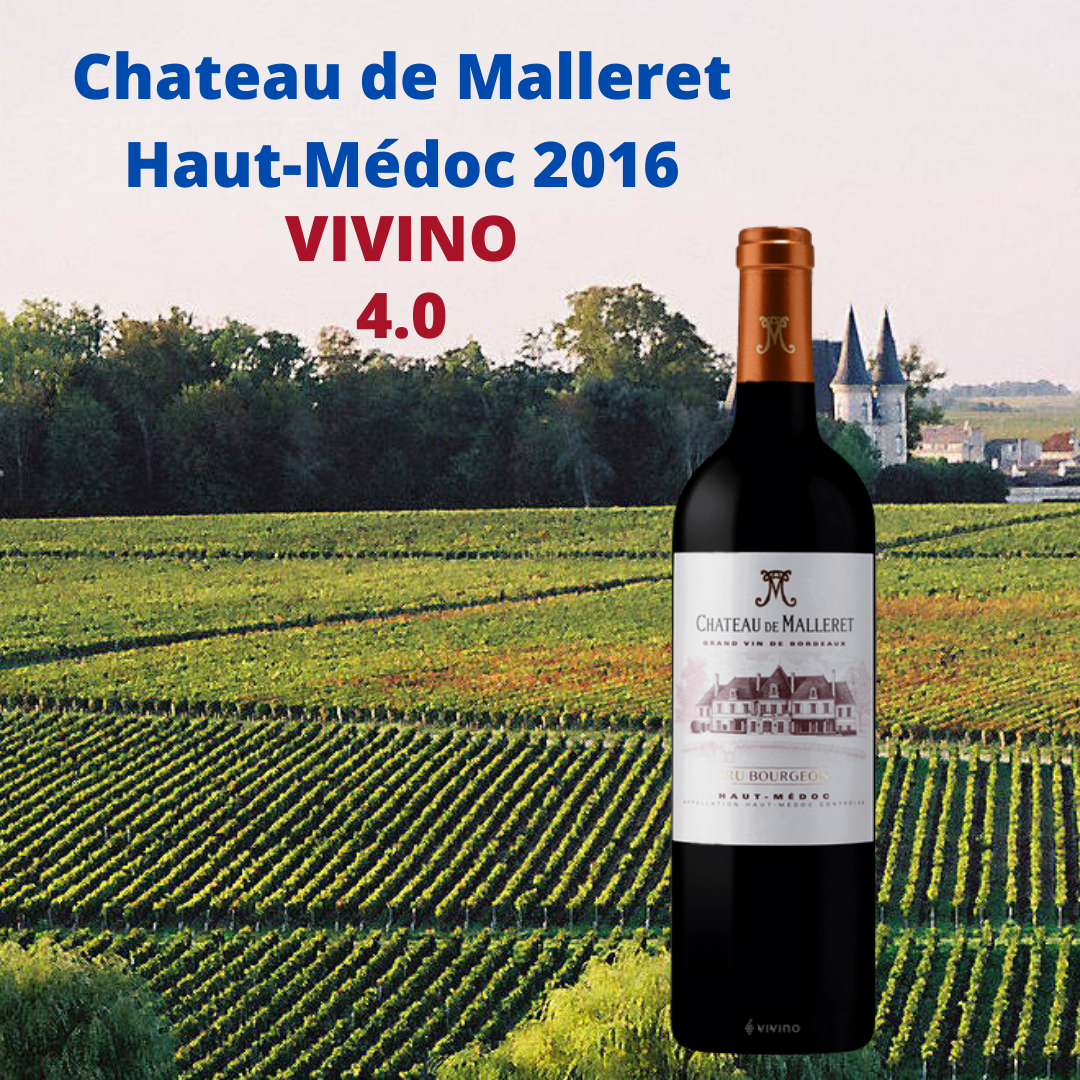 Chateau de Malleret Haut-Médoc 2016
One of Haut-Médoc's great Cru Bourgeois estates, Château de Malleret is making wines that aspire to be as impressive as the crus classés. With 93 Suckling Points, plus three other 90+ scores, this elegant, silky fruit claret seems to be succeeding.
Award:
93 James Suckling
90 Tim Atkin
VIVINO 4.0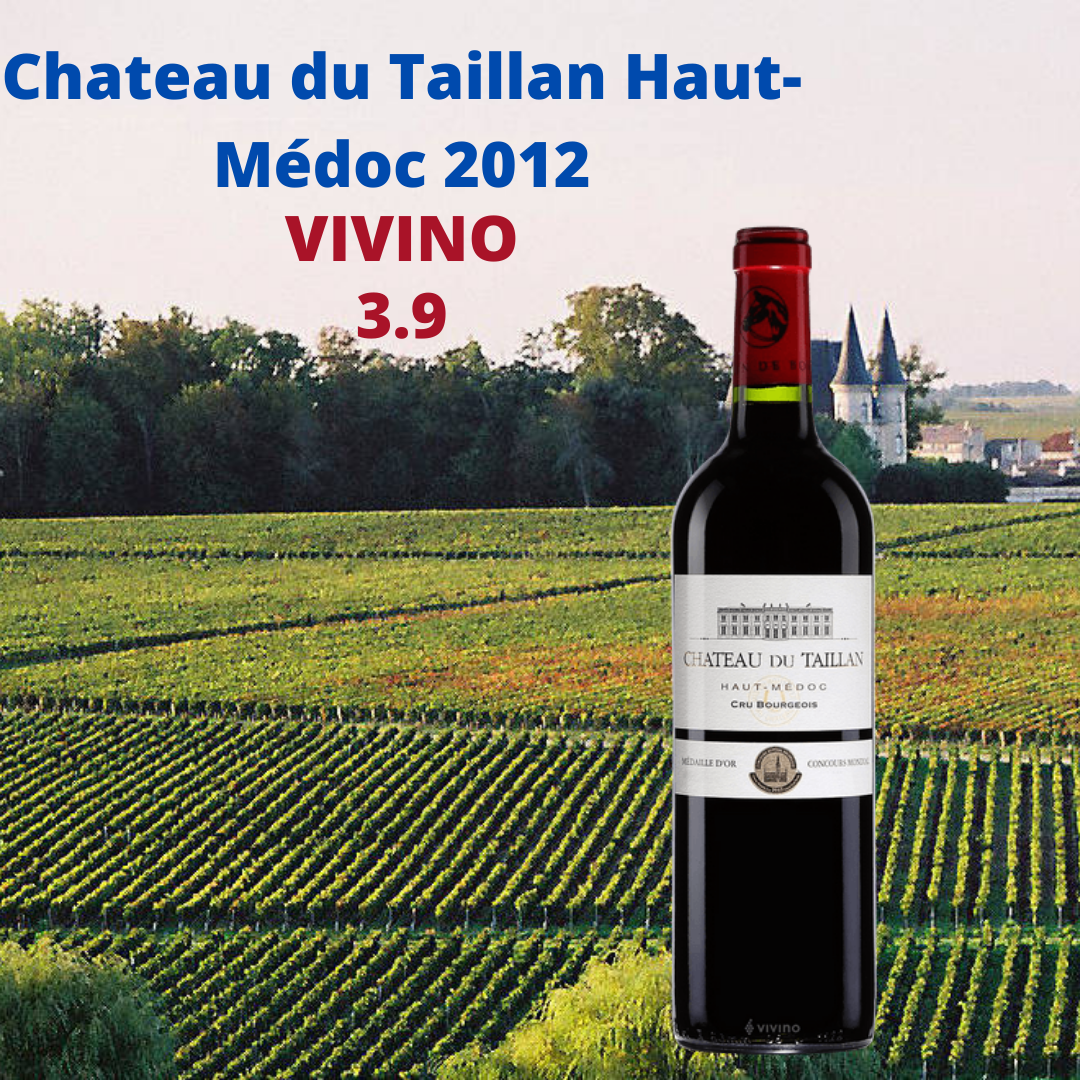 Chateau du Taillan Haut-Médoc 2012
Chateau Taillan's grand vin spends 12-18 months maturing in barrels. On the nose, it expresses attractive red berry aromas with slight vanilla notes. A good balance on the palate, with body and freshness; tannins are evident but well-integrated, with considerable length. The perfect accompaniment for red meat or game bird dishes.
Award:
86 Robert M. Parker Jr
VIVINO 3.9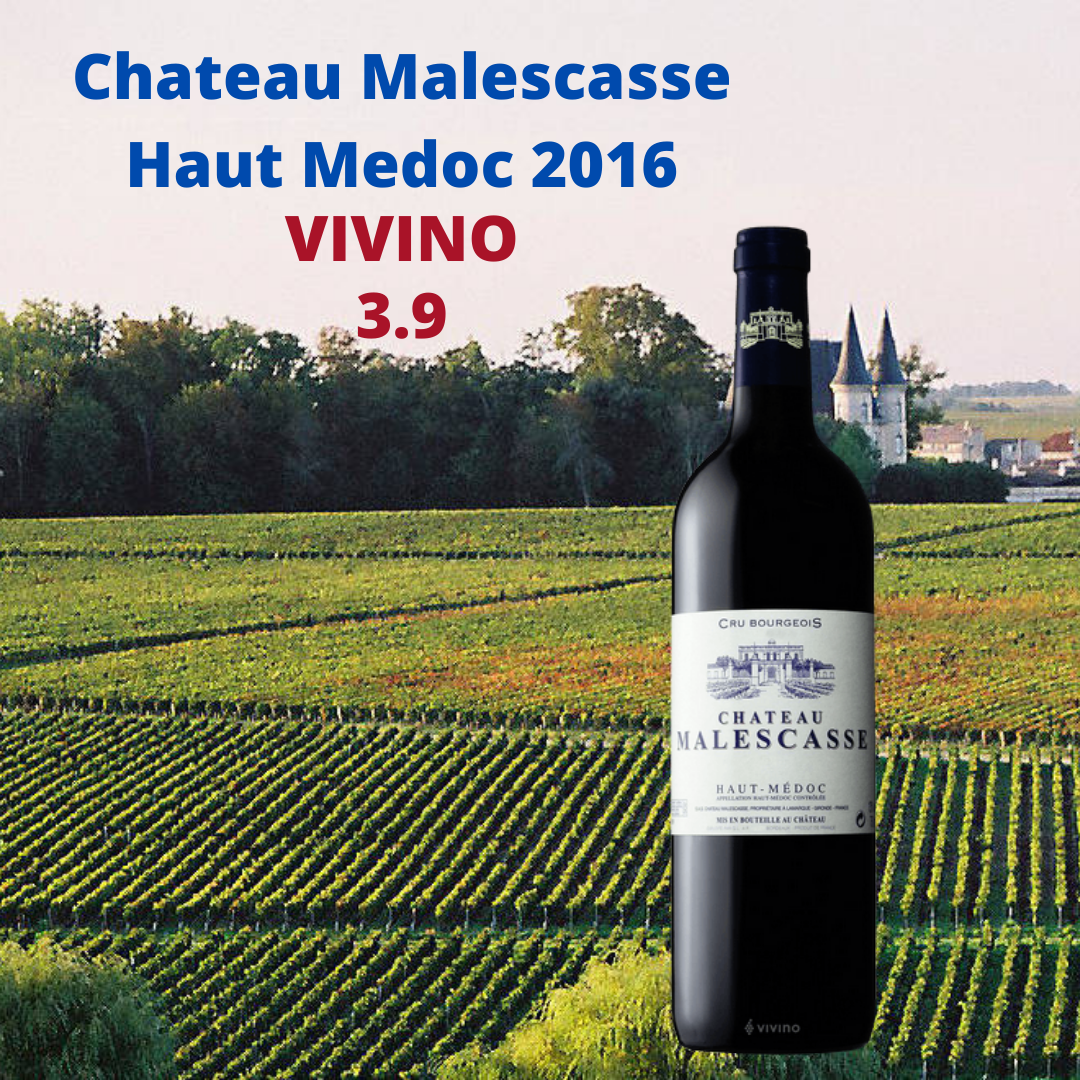 Chateau Malescasse Haut Medoc 2016
A Cru Bourgeois du Haut-Médoc, Château Malescasse 2016 is a blend of Merlot (53%), Cabernet Sauvignon (38%) and Petit Verdot (9%). Château Malescasse 2016 has a beautiful deep garnet-red colour and opens with a nose marked by black fruit notes, with blackcurrant, blueberry, and elderberry aromas. Light woody notes punctuate the bouquet. On the palate, the mouth is full and generous, structured by the precision of tightly woven tannins. Powerful, the mouth retains this fleshy and tasty fruitiness, stretching out with persistence in a finish marked by the juicy sparkle of the fruit. A magnificent vintage of Château Malescasse promised to a good ageing potential of up to 2036.
Award:
VIVINO 3.9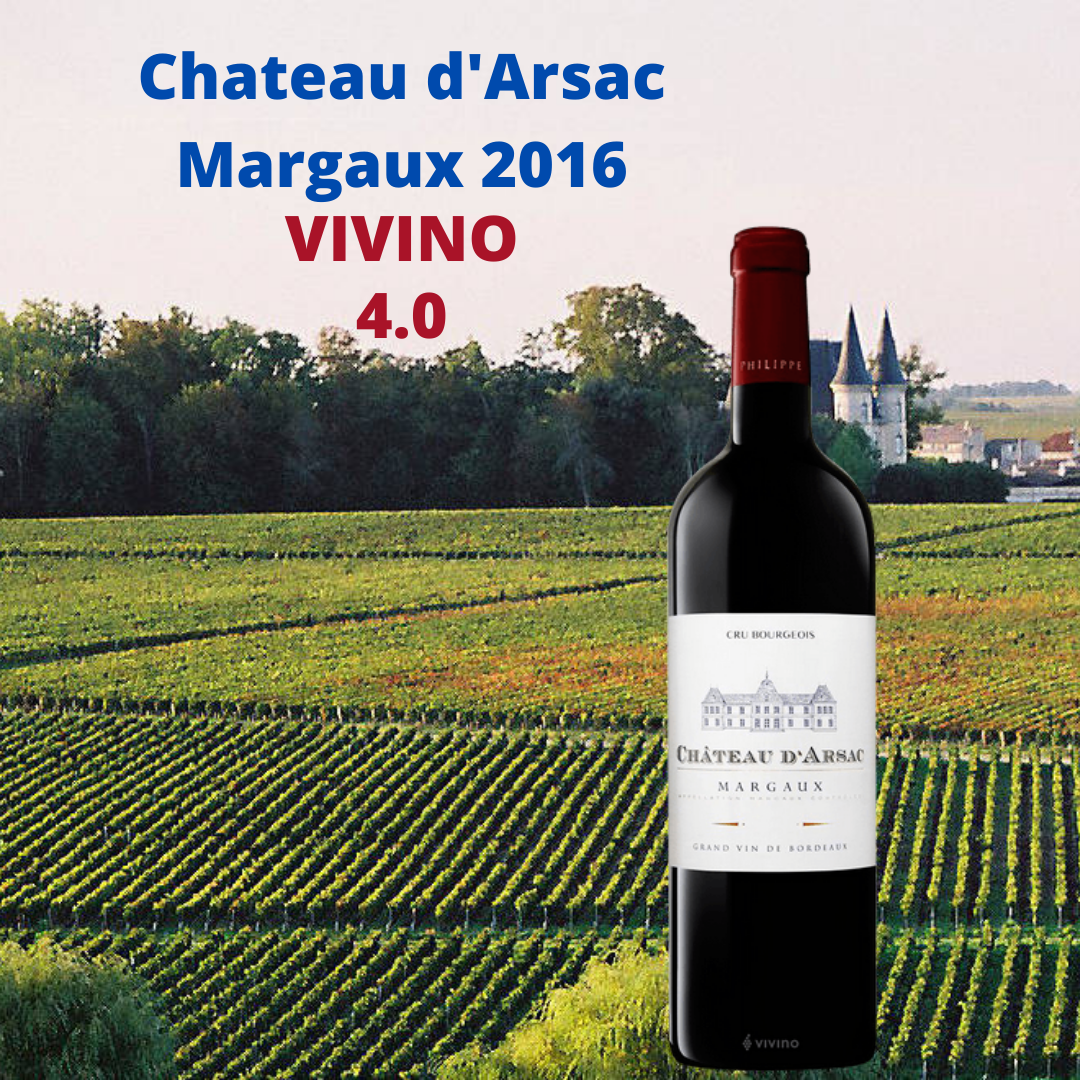 Chateau d'Arsac Margaux 2016
The 2016 D'Arsac has a nose that reveals nice black fruit laced with blueberry and crushed violet. The palate is medium-bodied with a vibrant, spicy opening with impressive depth and wonderful freshness while delivering great length on the finish. It will taste perfect in five years to fully subsume that new oak. The 2016 vintage taste as good if not better than the 2015 vintage.
Award:
93 Wine Enthusiast
88 Jeff Leve
VIVINO 4.0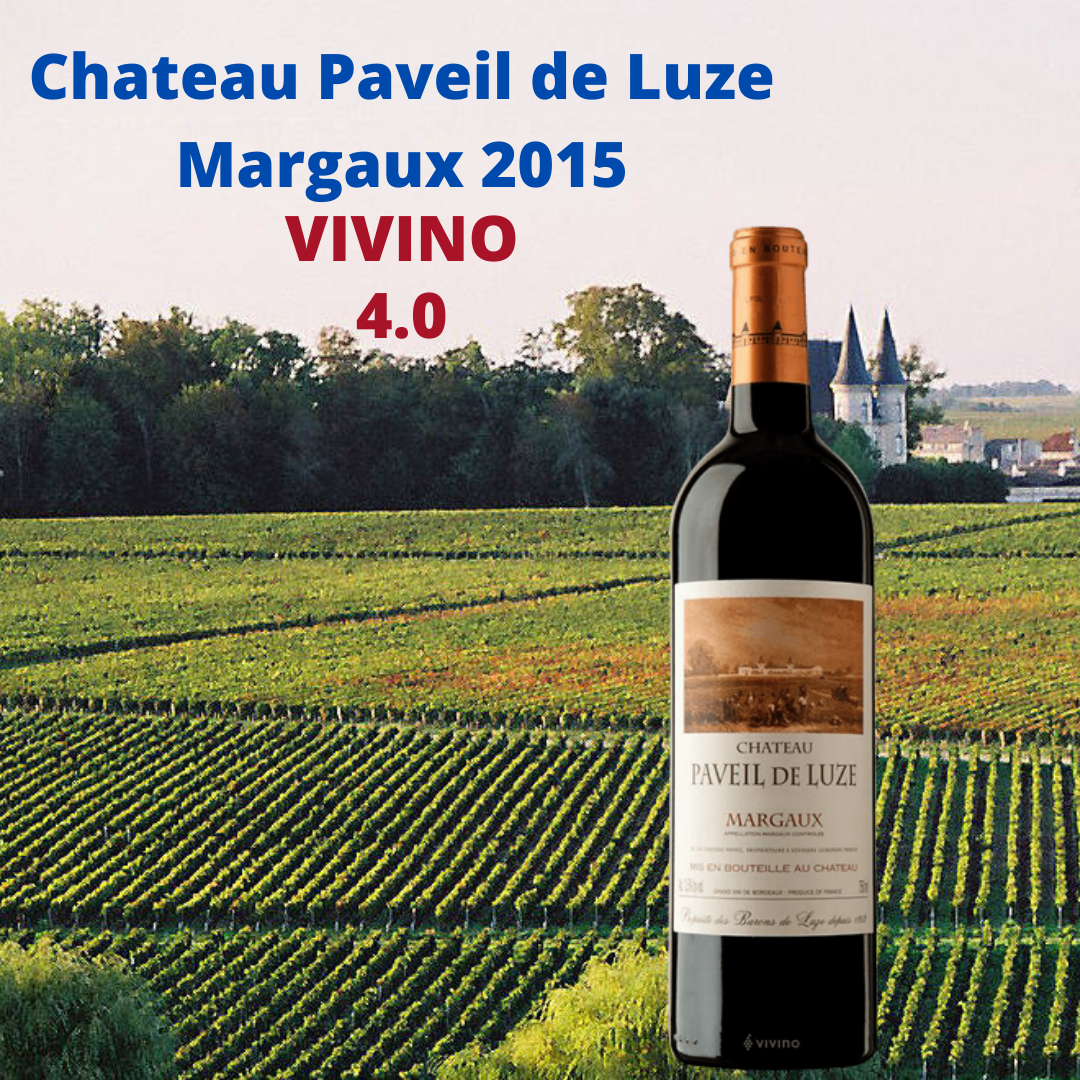 Chateau Paveil de Luze Margaux 2015
Deep ruby colour. On the nose there is an explosion of ripe loganberry and dark fruit aromas. This abundance of sweet ripe fruits carries through into the palate, without a feeling of excess. The texture is one of mouth-coating volume, with deliciously subtle silky tannins. A beautifully harmonious wine, with an appealing line of freshness on the finish. This is a beautiful example of Cru Bourgeois quality and value at its very best.
Award:
90 Jamessuckling
VIVINO 4.0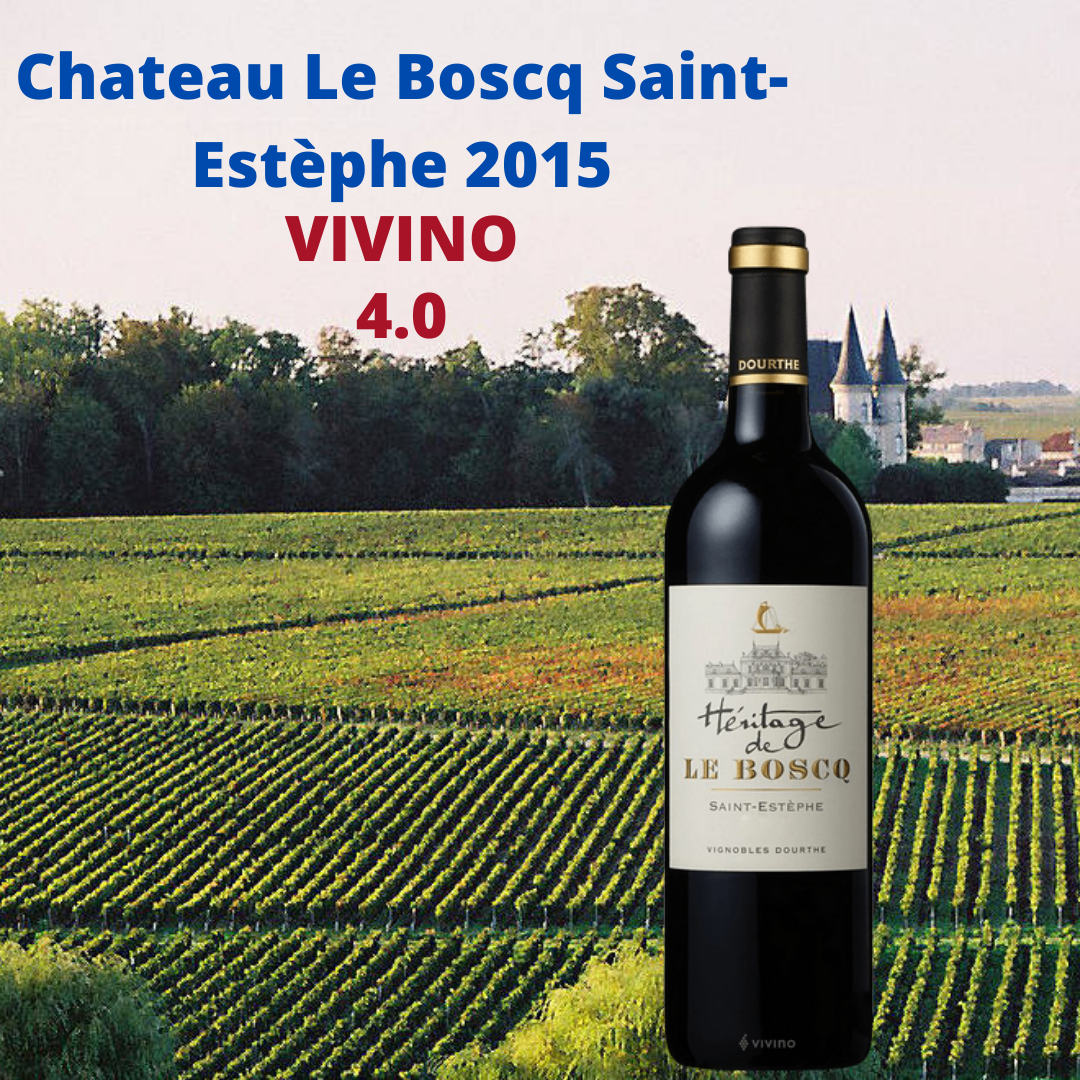 Chateau Le Boscq Saint-Estèphe 2015
Medium to deep garnet-purple color and nose of spice box, cedar chest and oolong tea with a core of red and black currants plus a waft of chargrill. The palate is medium-bodied, fresh, soft and juicy with a lovely burst of black fruit in the mouth leading to a savory finish.
Award:
89 Parker
16.5/20 J. Robinson
VIVINO 4.0
Chateau Le Crock Saint-Estèphe 2017
Dense, dark garnet color, drawing on purple in its youth. The bouquet reveals notes of cassis, violet, mocha, vanilla, spices and licorice. Black fruits, a note of freshness, often a woody or smoky aspect and a floral touch.
Award:
15.5 La Revue du Vin de France
90 Decanter
89 Wine Spectator
92 James Suckling
90 Jean-Marc Quarin
93 Wine Enthusiast
VIVINO 4.1