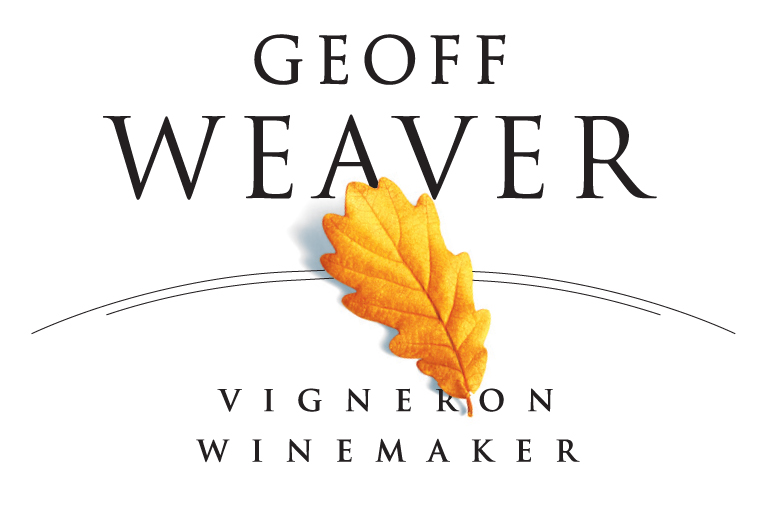 Introduction to Australian Wine From Geoff Weaver
Nov 30, 2021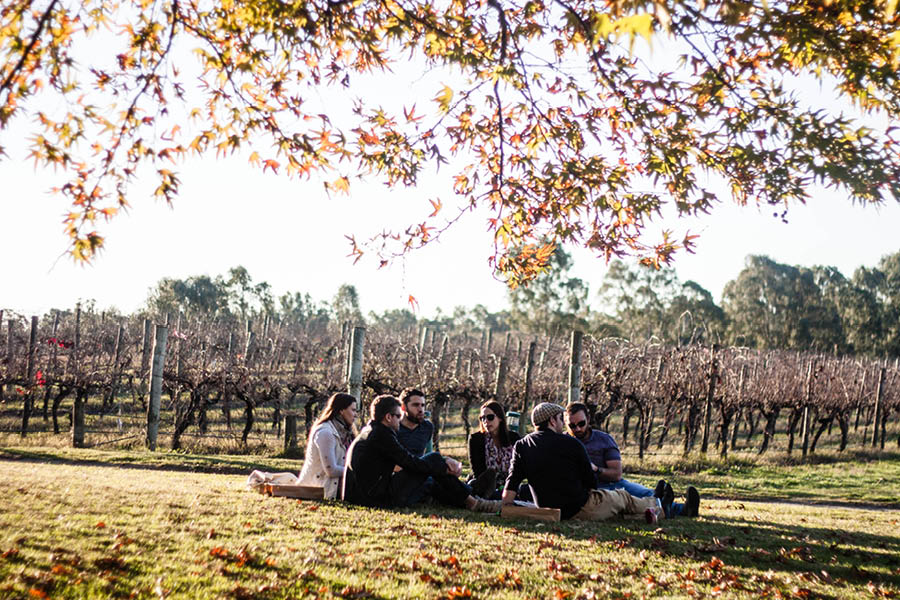 Geoff Weaver is a South Australian winemaker and artist who creates refined, elegant, timeless wine ready to be enjoyed from a 12-hectare Lenswood vineyard. The grapes were planted on the site in 1982 when the Adelaide Hills was best known for stone fruit and apples but it's potential for cool-climate wines allow Geoff Weaver to find great joy in continuing to produce the best Australian wine.
Geoff Weaver began back in 1972, working in Orlando's Barossa cellar and studied oenology at Roseworthy College and returned to make wine at Orlando before joining Hardys which was one of the largesgt wine maker in 1976. He produced white wine for Hardys until 1987, then became chief winemaker for the Hardys Group until 1992 and worked with about 10 per cent of Australia's grapes.
After leaving Hardys he relished the chance to focus entirely on his Lenswood property and its plantings of chardonnay, sauvignon blanc, riesling, pinot noir and cabernet sauvignon. One simple thought drives his winemaking: to grow grapes of excellence in a site carefully chosen to suit its varieties.
The wines are known for their fine, delicate flavours. Crisp and nuanced, they've received acclaim including multiple inclusions in the James Halliday top 100. We are a five red star winery, Halliday's highest accolade. Fully ripe grapes are hand-picked, with low yields and consistently high quality.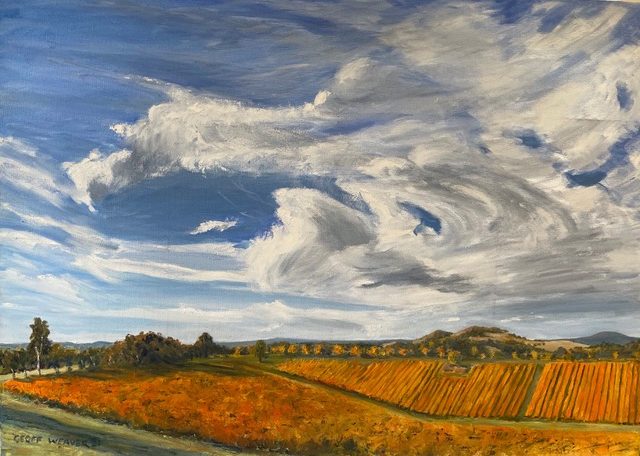 The vineyard lies high – about 500 to 550 metres above sea level – in the Adelaide Hills near Lenswood in South Australia.
Vines on our site grow in ancient soils with low natural fertility and ample cold air drainage, ensuring their flavour-producing metabolism is not restricted. With average rainfall of 1134mm, irrigation is rarely required and the vines have a steady but restricted water supply to nourish them.
Canopy lifting is used to help light reach the grapes. Hand pruning allows close control of crop level and foliage density, crucial in cool vineyard areas. All efforts are directed to cultivating fine flavour in the grapes. Each season brings further maturity to the vines and continued refinement of the cultivation methods.
The Cudlee Creek bushfire that tore through the Adelaide Hills on 20 December 2019 badly damaged the vineyard and he lost all equipment, two sheds, a cabin and his car. Also destroyed were about 90 paintings he had completed over the past four decades. Radiant heat affected about 40 percent of our vines — chardonnay, sauvignon blanc and pinot noir — and will prevent them from bearing fruit until 2022 at the earliest.
Weaver doesn't have a winery and luckily he lost no wine, because it was all in storage at his friend Brian Croser's nearby winery, Tapanappa, where the wines are vinified.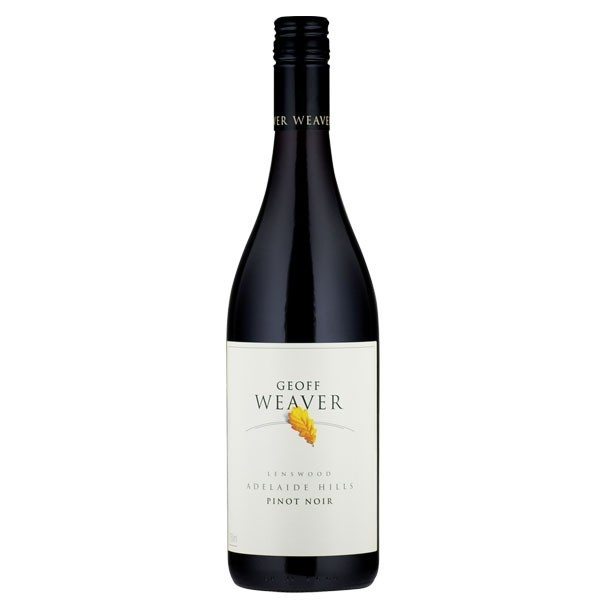 Geoff Weaver Pinot Noir 2013
Geoff Weaver crafts a Pinot of exceptional quality and pedigree. Noted for its aromas of red fruits with hints of leather and forest floor. Amazing acid that is a driver for this pure, fresh wine.
Fine Pinot is different from other red wines. It seduces rather than assaults. It is perfumed, deep and textured. These are the qualities our winemaking is aimed to show. The rose petal, cherry, sometimes earthy aromatics combine with a supple mid-palate and a fine-grained tannic texture. It is the tannin which guarantees its positive, graceful aging.
Ideal with red meats, but can be enjoyed with a wide range of foods or on its own. Being unfiltered, it is best decanted before serving.
Award:
VIVINO 4.4
Click here to learn more about Geoff Weaver Pinot Noir 2013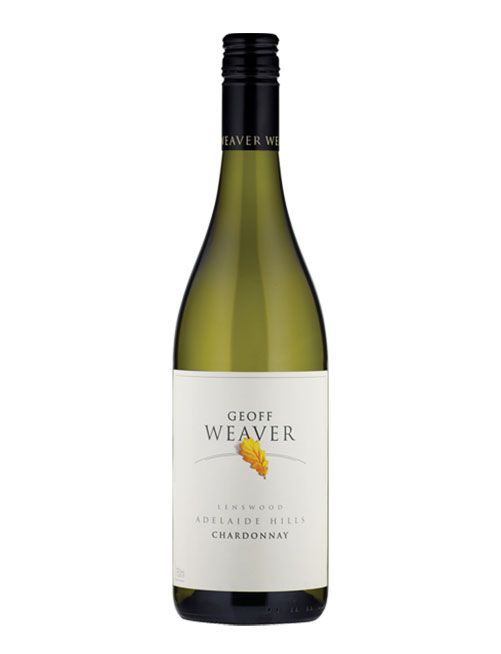 Geoff Weaver Chardonnay 2013
A fine wine of excellent depth of flavour. Although lovely in its youth it needs time to show its best attributes. Stelvin will ensure the wine remains fresh and lively for many years.
Freshness, concentration, delicacy and balance with crisp acidity are the keys for ageable wines. This wine has all of these elements.
Award:
VIVINO 4.3
Click here to learn more about Geoff Weaver Chardonnay 2013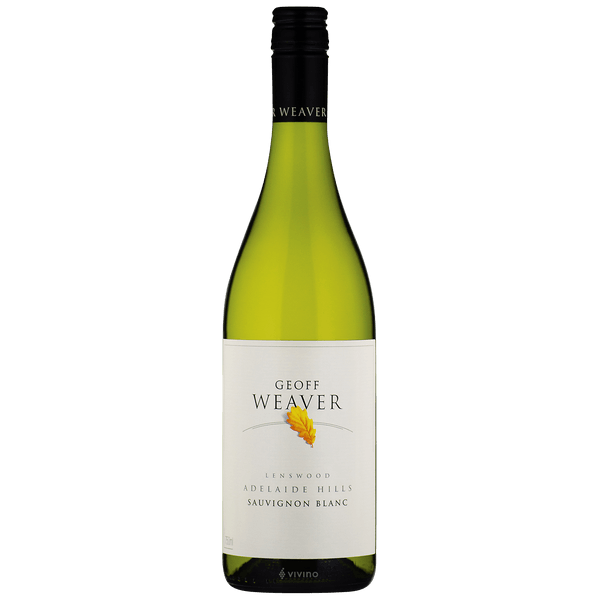 Geoff Weaver Sauvignon Blanc 2019
Lively, tightly structured wine but with a generous, supple mid-palate and a fine, long, savoury finish.
Will develop the character of classically aged Sauvignon with time. Can be enjoyed young and will surprise those who cellar it with its subtlety and complexity.
Award:
VIVINO 3.7
Click here to learn more about Geoff Weaver Sauvignon Blanc 2019
Geoff Weaver Ferus Sauvignon Blanc 2015
Estate-grown, wild-fermented in French barriques followed by 12 months' maturation. Brilliant green-gold. Last tasted three years ago, and it's still as fresh as a daisy. As good as they can possibly come in this style, said without intending to demean a wine of international class.
Award:
VIVINO 4.0
Click here to learn more about Geoff Weaver Ferus Sauvignon Blanc 2015