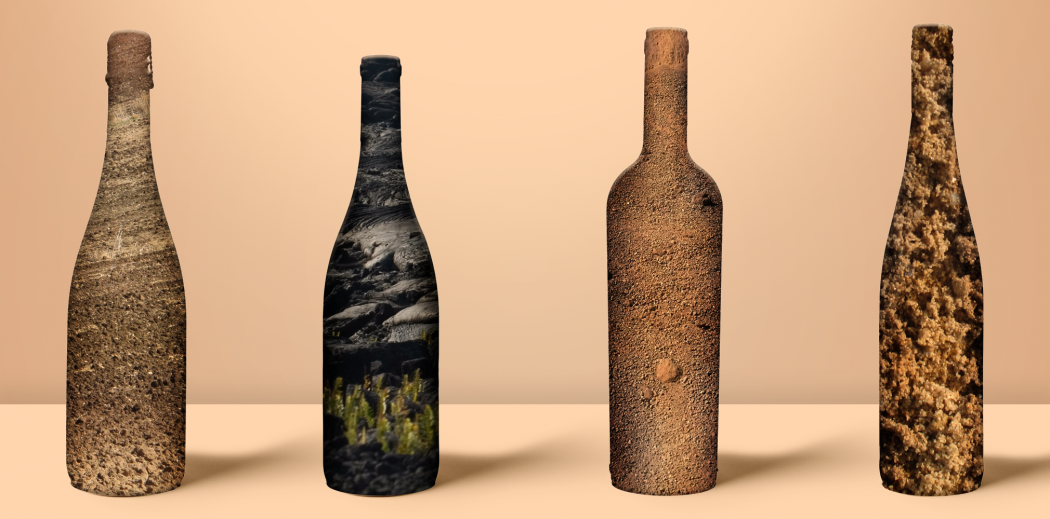 Fun Facts: Wine And Soil
Jan 01, 2018
The quality of wine depends a lot on the soil of the vineyards. All winemakers discuss with the passion of their terroir: a clay-limestone or sandy-silt soil.
What do you mean by soil? Vine roots go looking for minerals and nutrients 5, 10 or even 15 meters deep. It can be seen as a contradiction, but vines develop better when the soil is poor and naturally well drained.
This is because plants have to prove their robustness and ability to look for nutritive elements. For instance, gravel is a siliceous pebble that allows excellent drainage and forces the vine to do its best to find nutrients.
In vineyards, the most common soil components are limestone, clay, sand and silt. Light soils produce wines with a more complex aromatic mix and with a shorter maturity time.
Each soil component will have a different impact on wine. Without good soil, a winemaker cannot produce a good wine. That's wine the best wines in the world come from very specific terroirs; a superb vine in your garden with the best winemaker ever will not produce a good wine...!
Wine novice or interested in discovering wines you do not have access to? Every month receive two bottles of exclusive French wines at home with our tasting guide. Find out more
Wala Club WineMag: click here to read more articles, terms, tips and advice!
Two nice bottles of French wines delivered at your doorstep every month with our sommelier's tasting guide.