Introduction to French Wine In Bordeaux From Piron
Oct 23, 2020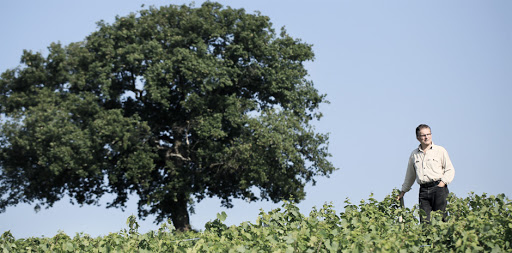 The WInery has a special history of over 300 years of History on a great terroir.
It's always a thrill to cross the inscription "1699" engraved on the stone Piron, brand implementation of this family there, at the turn of the seventeenth and eighteenth century. The old records of the municipality account for the birth of the domain Piron in 1693 by a Boyreau ancestor.
The family is committed to this region, inhabited by memories and Gât located in Death Valley. This small river running is around La Brede, former stronghold of Montesquieu. Great grandfather, Gabriel Boyreau got the first medal of the Castle in 1905 in Liege. Paul Boyreau then succeeded his father, André Boyreau. Paul is still co-owner and led the Castle from 1944 to 1998. And it is today, Lionel Boyreau, his nephew, who took over in 1999. He was joined by his wife, Muriel Boyreau, who works in the property since 2004. Lionel attaches to the culture of the vine and winemaking. Muriel handles administrative tasks and marketing.

Chateau Piron, AOP Montagne St Emilion, 2015
An AOC since 1936, Montagne St. Emilion is getting more and more attention from all corners, with members of the wine press waxing poetic about its long-lived wines that are easy on the wallet, but don't stint on flavor intensity or quality.
Sumptuous in color, with a particularly subtle and pleasantly fruity aromatic strength, very ripe and concentrated flavours. Harmoniously balanced, expressive and generous, with finesse and elegance. A great length on the palate, with a lively appeal and remarkable cellaring potential thanks to very fine, yet clearly present, tannins.
Age of the vine: 48 years
Ageing potential: Can be laid down for 10 - 15 years
Culinary Recommendation: To serve at 16 C - 18 C. Good match with Beef
Awards: 
88/100 Wine Enthusiast
Click here to learn more about Chateau Piron, AOP Montagne St Emilion, 2015