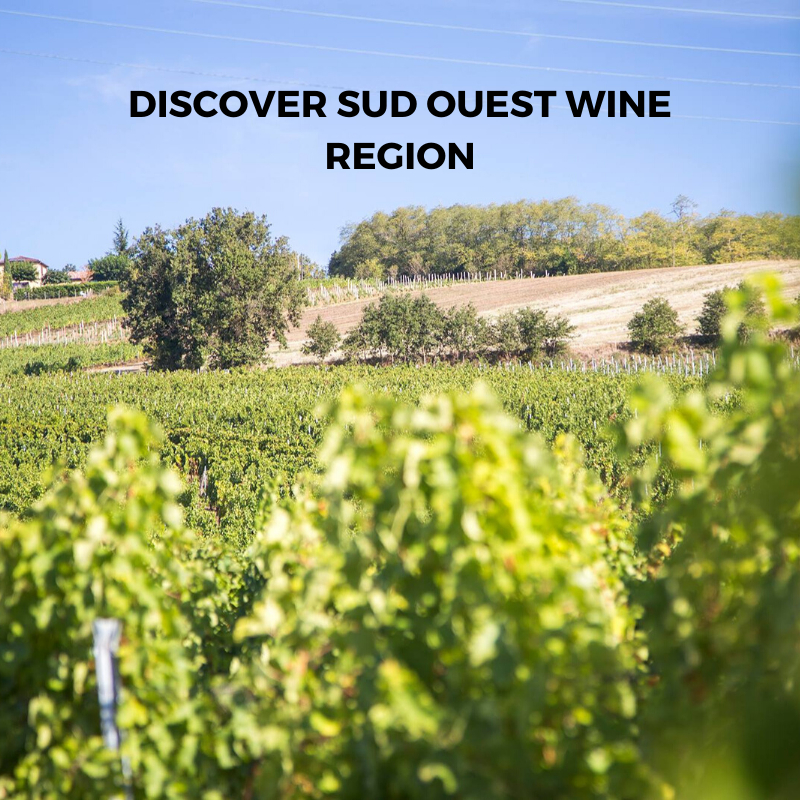 Introduction to Sud Ouest (South West) Wine Region And French Wine From L'Enclos des Braves, Chateau de Hauterive
Jan 01, 2018
L'Enclos des Braves, Sud Ouest, France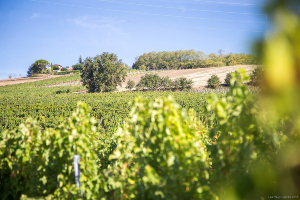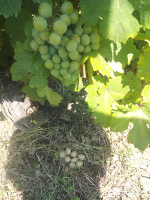 The L'Enclos of the Braves is located in Vertus, between L'isle-sur-Tarn and Rabastens in the south-west of the Gaillac appellation . Overlooking the Tarn valley, the slopes of the right bank have varied exposures and more or less deep clay-limestone soils.
Here, the combination of a southern exposure and a soil rich in clay gives us an early, slowly maturing terroir, ensuring the richness, finesse and balance of the wines.

Tombe Du Ciel, 2018
Tombé du Ciel is a cuvée of winemakers Chantal and Nicolas Lebrun from the L'Enclos des Braves estate, a Vin de France from Gaillac in the South West.
The nose is on black fruits such as sloes with spicy tips.
The palate is supple, lively and fresh.
A nod to the biodynamics of Nicolas Lebrun who used unknown grape varieties on this cuvée, braucol and plum!
Culinary Recommendation: To be served at 16 C - 18 C. Good match with Red meat
Learn more about this wine in our online shop
Chateau de Hauterive, Sud Ouest, France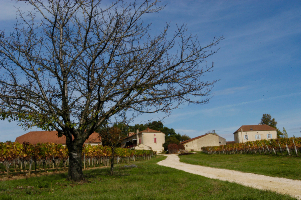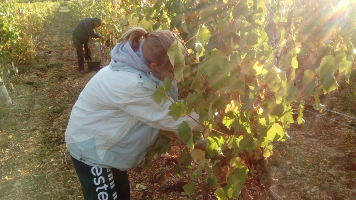 The Filhol family has been at Vire-sur-Lot for 5 generations and has always cultivated wine.
It has profited from the expansion oh Cahors's wine to give rise to the Château de Hauterive wich it runs.
The latest generation, Gilles and Dominique have been at the head of the business since 1984, when Gilles obtained his diploma of school of Viticuluture and Oenologie of the Tour Blanche.
With his father he started a familiy firm, being by his brother two years later, after Dominique has completed a diploma in arboriculture.
Their objectives are to produce Cahors wine which is at the same time authentic and modern
Chateau de Hauterive Chemin de Compostelle, 2016
Fine and elegant wine with the black bay scents, while passing by odours of Underwood. Balanced very well between smoothness and tannins.
Age of the vine: 30 years
Ageing potential: 8 to 10 years in cellar
Culinary Recommendation: To serve 16 C. Good match with the regional kitchen.
Awards:
1* Guide hachette des vins, 2012
2* Guide hachette des vins, 2014
86/100 Gilbert & Gaillard, 2015
Learn more about this wine in our online shop