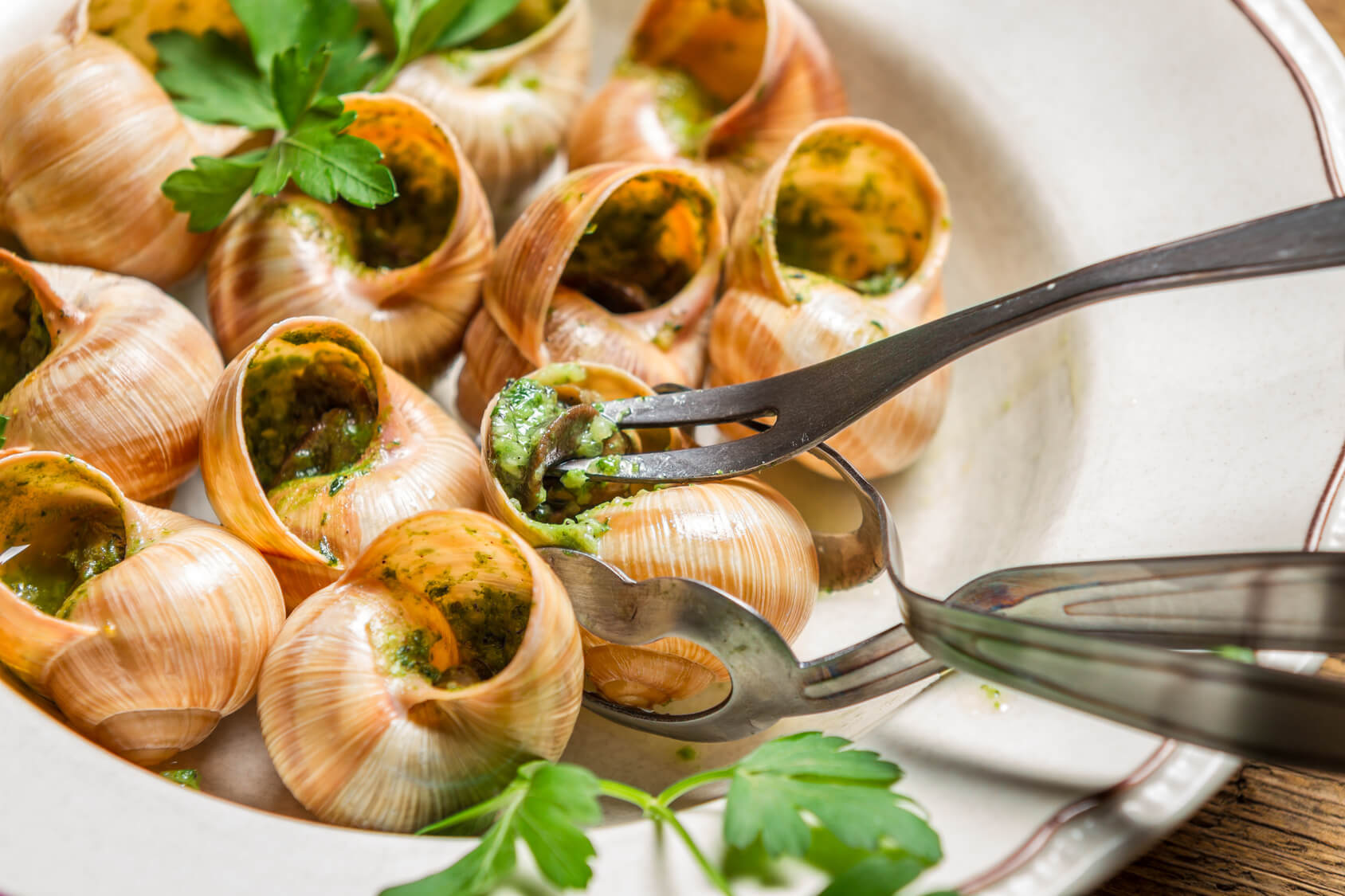 Wine Pairing: Escargots (Snails)
Jan 01, 2018
Snails are slow. But with a maximum speed of 4 meters per hour they colonize the entire planet. Cavemen's first delicatessen, the snails were eaten as dessert in Rome era in France and steamed or grilled during the Middle Age times. In 1814, Talleyrand served escargots for the Russian Tsar Alexander 1st during a famous fest given in his honor. Since then, they are part of the French traditional dishes.
Every year, the Froggies consume more than 40,000 tons of snails. Maybe it's time to change their nickname. The connoisseurs today crave for the "petit-gris" from Burgundy. The region is even exporter of this little animal, that can travel as far as Indonesia, to satisfy the clients around the world. The famous recipe is to prepare snails with garlic and butter. The texture is for sure original, the finish lasting and the taste slightly bitter. To balance with that heavy dish you should go for white wine or a young fruity red wine. In any case the wine should express a lot of freshness!
Think of the region for a good pairing: Burgundy first! You can't go wrong with a Chardonnay for your buttery escargots. If you try the lemon sauce escargot, you'd rather go for a Sauvignon blanc or an unoaked Chardonnay.  
Wala Club WineMag: click here to read more articles, terms, tips and advice!
Wine novice or interested in discovering wines you do not have access to? Every month receive two bottles of exclusive French wines at home with our tasting guide. Find out more