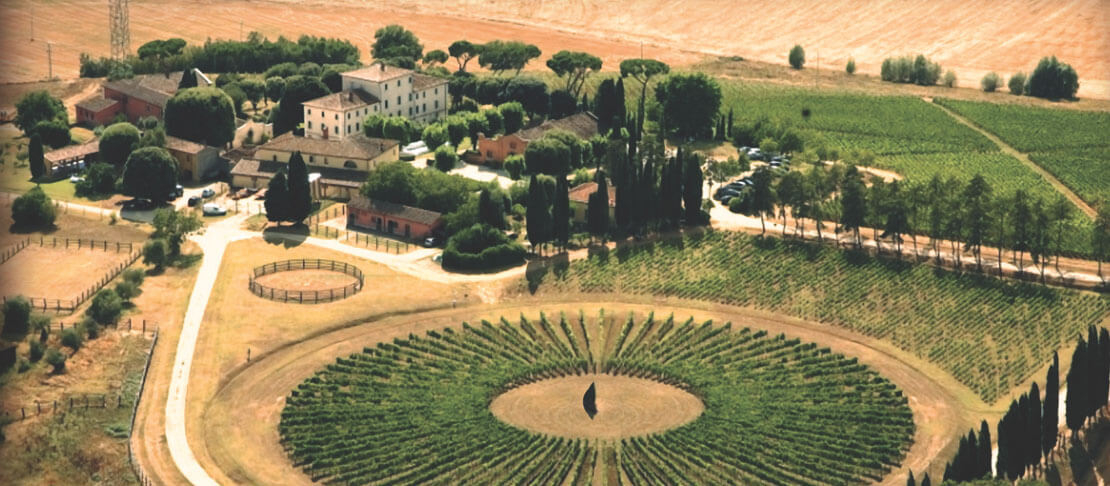 Wine Without The Headache Part 3
Jan 01, 2018
Today we are introducing another 2 more new organic wine for you to try, one from Italian and the other is from Australian.
If you want to find our more about our earlier article on organic wine, you can click on the following link.
Wine without the headache – Is that the promise you heard about organic wine ?
and you can also find out more organic wine we introduced in
Wine Without The Headache Part 2
Avignonesi Winery, Tuscany, Italy
The winery is named after the Avignonesi family, the founders of the original estate. Constant research and development aimed at expressing the true character of the Montepulciano terroir has, over time, earned the winery a well deserved place among the flagship producers of Tuscany.
In 2009, Avignonesi was acquired by Virginie Saverys who has since introduced organic and bio dynamic farming methods to craft distinct, genuine wines with even stronger character, and has acquired additional vineyards and a state-of-the-art winemaking facility in the Montepulciano appellation.
We believe that the life force of the Earth and the uniqueness of the terroir are at the heart of our brand. Avignonesi is reborn from the soul of our vineyards with each vintage in the richness and beauty of the Montepulciano territory. We respect the heritage of Montepulciano, where Sangiovese wines have been produced for centuries, and we wish to contribute to its future by being the best representative of its heritage that we can be.
Ruby red in colour with a bouquet reminiscent of wild berries intertwined with hints of Mediterranean herbs and a touch of freshly cut grass, the taste is round, fruity and well- balanced, with a lively freshness on the finish.
Age of the vine: 20 years +
Ageing potential: Drink now or cellar for a couple of years
Culinary Recommendation: To be served at 16 C - 18 C. Good match with BBQ-marinated pork ribs, beef and vegetable skewers or T bone steaks.
Awards:
Decanter World Wine Awards, 2017: Bronze
Decanter World Wine Awards, 2016: Bronze
Decanter World Wine Awards, 2016: Silver
Decanter World Wine Awards, 2015: Bronze
Decanter World Wine Awards, 2014: Bronze
Learn more about this wine in our online shop
Gemtree Winery, Mclaren Vale, Australian
The Gemtree Vineyards brand was launched in 1998 and is the logical extension for the Buttery family's involvement in viticulture & winemaking over the last 30 years. A certified organic vineyard.
Paul and Jill Buttery purchased their first vineyard on Tatachilla Road, McLaren Vale in 1980, following many years in the liquor retailing business and in 1991 they acquired a 140 acre property, Gemtree, in McLaren Flat. Family plantings now total some 330 acres and this is recognised as one of the largest private holdings in McLaren Vale.
Ruby red with purple hues. A lifted and aromatic wine with notes of red cherry, strawberry, mulberry, nutmeg and complex earthy undertones. The palate is soft and generous, layered with cherry, mulberry, rhubarb and hints of cinnamon and spice. An approachable and versatile wine with a sweet mid-palate, well-balanced acid and gentle tannins.
Age of the vine: 30 years
Ageing potential: Drink now or cellar for a couple of years
Culinary Recommendation: To be served at 16 C - 18 C. Good match with Red meat, Cheese
Learn more about this wine in our online shop
Click the link below to visit our online shop to view all the organic wine that we offer