Introduction to Italian Wine From Falezze
Sep 25, 2023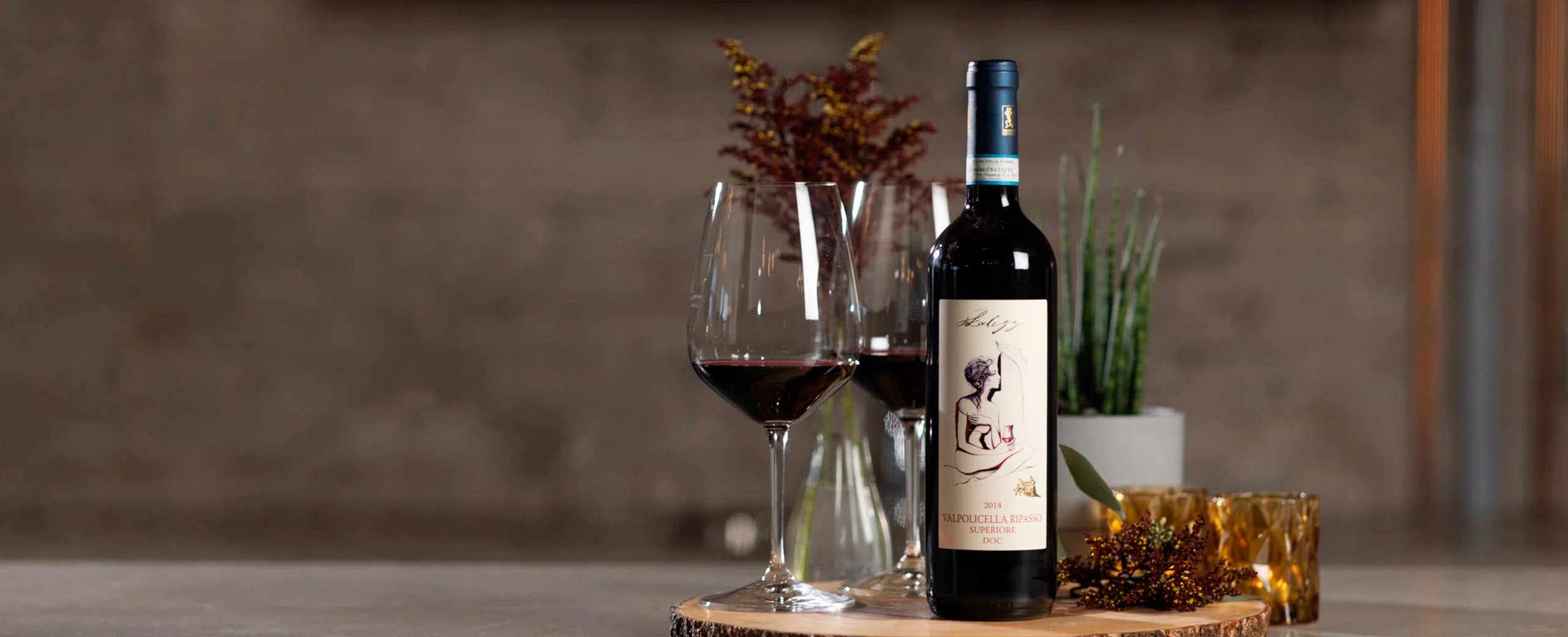 Faleze Di Anselmi Luca is a family-run company in Valpolicella, producing award winning wines year after year. Owner and certified biologist Luca Anselmi, studied the territory of Falezze for many years before beginning to produce in the cellar. In 2008 the first bottles of Valpolicella and Amarone were produced. Nowadays, Luca collaborates with many Michelin star restaurants and has achieved worldwide recognition for his elevated wines.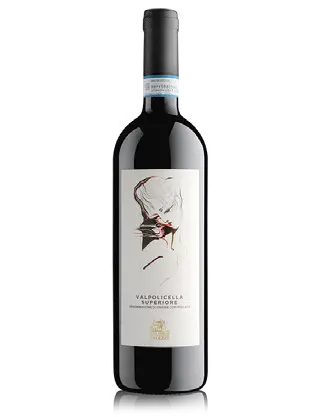 Falezze Valpolicella Superiore 2017 $68
The Valpolicella Superiore DOC di Falezze is made from vines of the Corvinone, Rondinella and Oseleta varieties that are over 60 years old: the southwest-northeast location and the calcareous, skeletal and well-drained soils give the wine a pronounced perception of wild berries, strawberries and blueberries, ripe black cherries and sour cherries in the mouth and nose. The grapes are harvested between September and October and undergo a short natural drying phase. After fermentation, aging takes place in French oak barrels.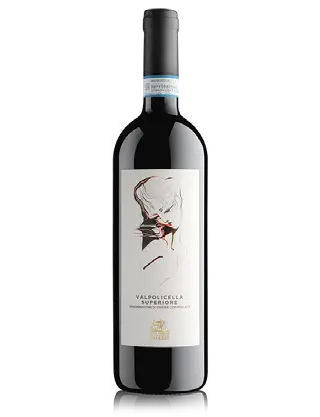 Falezze Valpolicella Ripasso Superiore 
For the Valpolicella Ripasso Falezze the best bunches obtained from the harvest at the end of September are placed in boxes and remain in the fruit room for a month and a half. The grapes, slightly dried, are vinified for the first time after St. Martin's Day, November 11th, obtaining a Valpolicella Superiore destined for a second fermentation on the Amarone skins. This is how a Valpolicella Ripasso is born with a ruby ​​red color with garnet and orange reflections.
Click here to purchase 2016 $88
Click here to purchase 2015 $98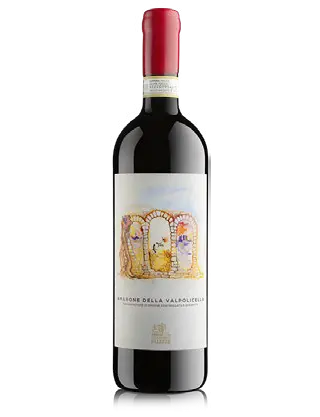 Falezze Amarone della Valpolicella
Amarone della Valpolicella Falezze uses exclusively grapes from the Falezze terroir. Repeated selections, during the harvest and twice during the drying process, guarantee the best bunches for a clean wine, "modelled" in the vineyard in a natural way. The vinification with slow movement of the skins and the subsequent refinement in oak barrels give an exclusive Amarone with a ruby ​​red texture with violet reflections.
Click here to purchase 2017 $148
Click here to purchase 2015 $168
Click here to purchase 2013 $188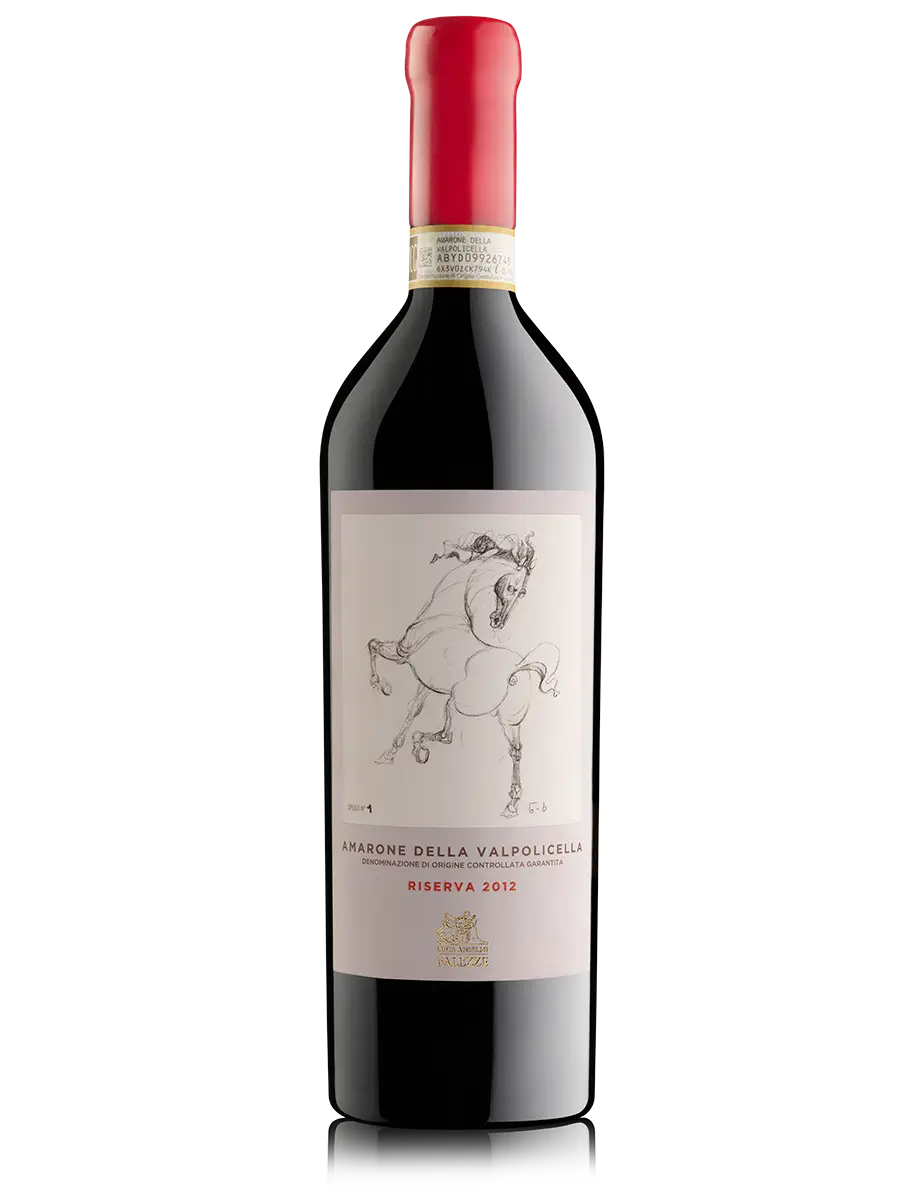 Falezze Amarone della Valpolicella Riserva 2013 $488
A collector's edition.

A project born from an idea by Luca Anselmi and Sofia Kherkeladze, with the participation of maestro Niko Kherkeladze.
Limited and numbered collection: 400 exclusive bottles, presented in boxes of ancient fir and pine wood recovered from old farms in Trentino, to combine the scent of memory with attention to sustainability.
Everything in the Amarone Riserva 2012 speaks to us of a great tradition and respect.
A return to the origins of the blend, with the selection of bunches from vineyards over 80 years old. A return to the idea of ​​the inimitability of the artistic work, because each bottle is a unique piece, characterized by a different subject on the label.
A revival of his own artistic themes also for Niko Kherkeladze, who returns here to his beloved equestrian subjects, appreciated throughout the world.
Wine, a reserve of sensations.
In October and November we dry the bunches of Corvina, Corvinone and Rondinella in the fruit room, then vinified in the months of December/January.
A percentage of Oseleta grapes gives this Riserva a particular characterization (aromas of berries, tannins on the palate). As per the regulations, the wine remained to refine for two years in barrique.
This is how Amarone Riserva Falezze 2012 was born: a wine with an important structure and a fullness of aromas, with a deep ruby ​​red colour, immediately recognizable for its complexity and elegance. Wine with a significant alcohol content and suitable for long refinements which marries game dishes and tastings of mature cheeses, but also more meditative moments, combined with over 80% dark chocolate.