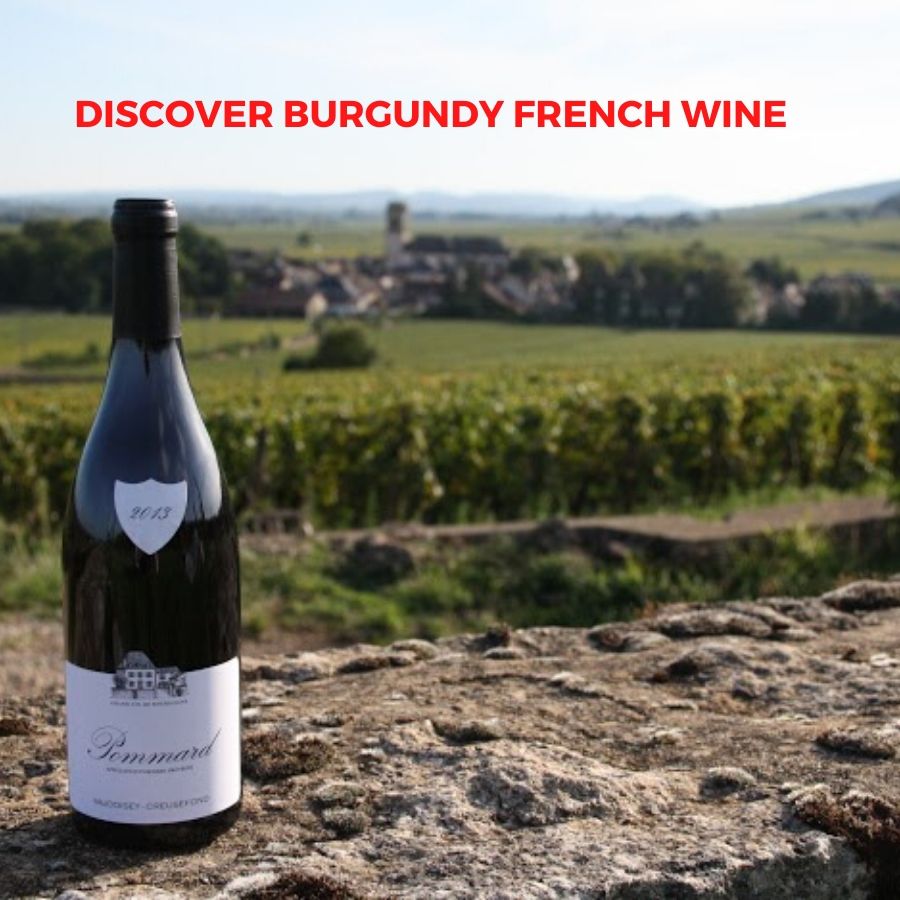 Introduction to French Wine In Bourgogne (Burgundy) From Domaine David Fagot And Domaine Vaudoisey Creusefond
Jan 01, 2018
This article will introduce French Bungundy wine from Domaine David Fagot And Domaine Vaudoisey Creusefond.
If you want to learn more about the Burgundy Wine Region, you can click on the following link.
Introduction To Bourgogne (Burgundy) Wine Region
and you can also find out more about other Burgundy wine by clicking the following link.
Introduction to French Wine In Bourgogne (Burgundy) From Domaine Ghislain Kohut
Domaine David Fagot, Burgundy, France
The estate now owns 4 ha of vines across the villages of Solutré-Pouilly and Prissé and produces the appellations Pouilly Fuissé, Saint and Mâcon Prissé blanc.
Since it was set up in November 2000, the winery tries to emphasise in the wines the expression of the rich and complex nature of the association of Chardonnay and the "Terroirs" of the Mâconnais.
It is with this aim that the winery has adapted new work methods, both on the vines and in the cellar, to obtain wines which best express the qualities specific to each plot.

By using environmentally-friendly practices, only treatments which are essential for the health of the vine are applied.
Cover planting, mechanical and chemical weeding for those plots which cannot be mechanised as well as the most suitable method of pruning and selective suppression of secondary buds, all aim to voluntarily limit yields.
Temperature control and slow fermentations, followed by ageing on lees are the last stages to finalise the expression of the qualities of each plot, already developed by the work carried out on the vine.
The result is fresh and fruity wines which you are welcome to come and discover in the cellar.

Macon
The estate includes 8 hectares of vineyards, spread at the foot of Solutré rock and Prissé, where David Fagot produces the appellations Pouilly Fuissé, Saint Véran and Mâcon Villages.
In the cellar they work with neutral yeasts, ageing on fine lees to clarify the wine's aromas and using barrels to give intensity.
Age of the vine: Planting year 1940 - 2002
Ageing potential: Between 5 years
Culinary Recommendation: To serve at 10 C - 11 C. Good match with Appetizer, goat cheese
Learn more about this wine in our online shop
Domaine Vaudoisey Creusefond, Burgundy, France
The Vaudoisey-Creusefond estate is a family-owned (EARL) company operating around 9 ha in Pommard, on the Côte de Beaune. The surface is spread over several villages: Auxey-Duresses, Meursault, Volnay and Pommard.
This structure markets more than 40,000 bottles of wine a year. Sylvie, Henri, Alexandre and Laure Vaudoisey work in a traditional way and welcome you to their home.
Manual harvest of the grapes harvest. End of the vegetative cycle of the vine. Removing staples used to hold branches of the vine. Removal of dead or disease-affected vines and establishment of wooden milestones to protect future transplants. Organic fertilizer supply for certain plots. Their contributions are reasoned according to the vigor of the vine.
RED WINE is created in a 6 steps process: - reception of the destemmed harvest partially or totally; - alcoholic fermentation with native yeasts for 15 days in wooden vats; - cask and barrel aging for 15 to 18 months; - regular ouillage (= every 8 days); - tank bottling; - bottling process

Pommard Croix Blanche
The real specialty of the house; a small parcel of 0.51 planted twenty years ago. The vineyard "Croix Blanche" is only classified as "Village", but those who own a plot always specify it on the label; moreover, the cru lies on the left side of the road that runs from Beaune to Pommard center, in a position adjacent to the "Grands Epenots".
Bright and delicate ruby red.
Small red fruits, currants and raspberries, fresh roses, notes of oriental spices and liquorice on a very balsamic background.
Soft and elegantly fresh , with a silky texture and a dense and fine tannic texture , with a long finish of red fruits.
Ageing potential: This wine can age between 8 and 12 years.
Culinary Recommendation: To serve at 14 C - 16 C. Good match with Grilled Meat
Learn more about this wine in our online shop
Pommard 1er Cru "Les Charmots"
Rare, deep and authentic. A real gem, of which very few bottles are available. Charmots is a particular vineyard in the context of Pommard.
Vast bouquet of berries, sweet licorice, cocoa bean, wisteria, a touch of kirsch.
The context is equally generous but more severe at tasting, of considerable thickness, where there is a slight vegetal note to innervate a powerful structure for a Burgundy and satisfying in the long and almost chewy final.
Learn more about this wine in our online shop