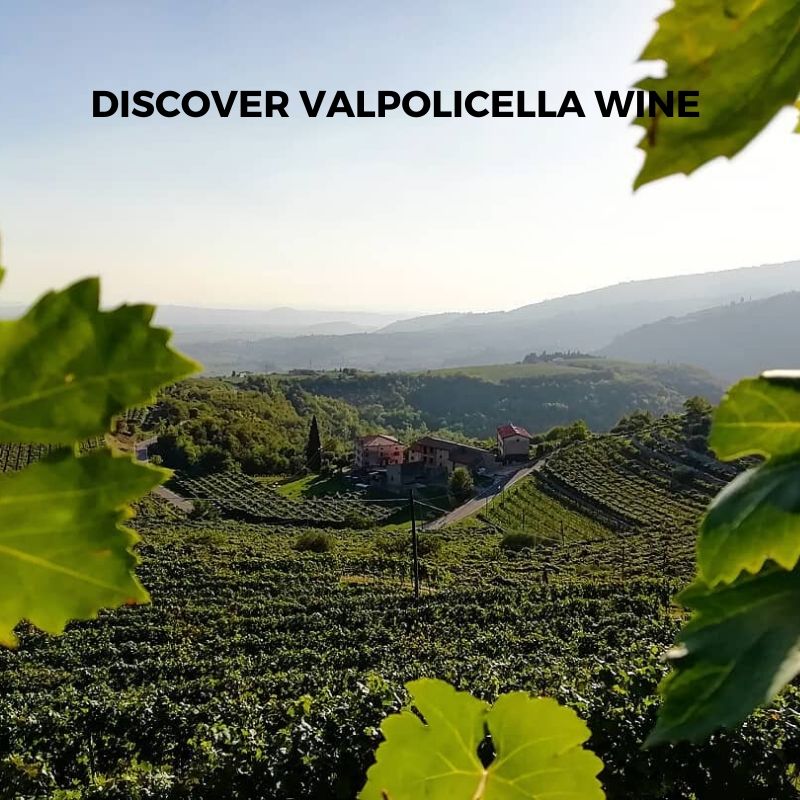 Introduction to Italian Valpolicella Wine from Classico, Ripasso to Amarone
Jan 01, 2018
Introduction to Italian Valpolicella Wine from Classico, Ripasso to Amarone
This article will introduce Italian Valpolicella Wine from Caterina Zardini, and Corte Armano.
If you want to learn more about the Italian Red Wine, you can click on the following link.
The 3 Best Types Of Italian Red Wines You Must Try
Caterina Zardini, Venato, Italy
The Campagnola winery, a family-managed activity for four generations, is situated in Valgatara, in the small town of Marano di Valpolicella, centre of the Classic Valpolicella zone. Carlo Campagnola founded the winery in 1886 and in 1907 he received his first official award (and the oldest official document) with a gold medal for the best "reccioto" wine at the "Mostra Campionaria di Verona". Caterina, Carlo's wife, was recently widowed and had ten children.
Only a short time before, she had bravely began to run the winery, which, at time, was located at Gazzo di Purano in the district of Marano di Valpolicella. Giuseppe, one of the ten children of Caterina, managed the Antica Osteria Portoni Borsari in Verona, while his brothers took care of the winery and the vineyards.
After the World War II, the tavern was sold and the land was divided up among the grandchildren. In 1946, Giuseppe with his sons Luigi and Giancarlo, founded the current winery, located in Via Agnella in Valgatara and began the production and selection of the Classici Veronesi Wines, and runs the newly renovated winery, has created a portfolio of wines not only from the Veneto but from regions as far a field as Puglia. His wines represent excellent value and quality. Despite already producing an excellent Amarone, Giuseppe decided to push the boundaries further and make a Cru of truly exceptional quality. This culminated in an Amarone of immense character and depth, which he named Caterina Zardini in honour of his late grandmother. This wine has firmly established itself as the jewel in the Campagnola portfolio and is consistently internationally awarded for its quality and character.

Valpolicella Classico Superiore
A deeply coloured, opaque, garnet black hue. Initially closed, the characterful nose takes some time to open up. When it does it offers up aromas of tar, rose petals, and roasted plum and blackberry fruits, together with some volatile components. It is also quite closed on the palate, but does show an impressive texture and lovely structure. Fine, ripe, supple tannins, which just show a touch of firmness on the finish.
Aging Potential: Wine to be drunk preferably within 6 years from the harvest
Harvest: Manual with selection from 36 hectares of hilly vineyards Perfect grapes, very healthy Natural drying in well-ventilated fruit trees for 20 days
Culinary Recommendation: To be served at 18 - 20 C. Good match with risotto all'Amarone, pumpkin risotto, roast red meat and small game with a feather ('polenta and osei', pheasant, partridge, woodcock) It also marries perfectly with fillet in rind, sliced beef, ribs lamb.
Learn more about this wine in our online shop
Corte Armano, Venato, Italy
Corte Armano is produced by the Campagnola family in Valgatara, a small village in the low hills near Marano in the heart of the Valpolicella Classico region. The winery was founded by Carlo Campagnola, but this winery's history is all about the courage and hard work of his wife, Catarina Zardini. After Carlo's untimely death, Catarina courageously continued the business and won the medal for the best Vino Reccioto at the 1907 wine exhibition in Verona, thus laying the foundation for five generations of success.

Ripasso DOC Classico Superiore
This Ripasso is a red wine from the Valpolicella zone located north of Verona in the Veneto region of Italy.
Intense ruby red colour. Spicy bouquet with intense aromas of ripe cherry and jam. Dry, full, soft flavour in the mouth, with a very pleasant bitter finish.
Vinification of fresh grapes, followed by a 10 days maceration on the skins. Racking, then the wine remain until February in inox and cement tanks. In February of the following year, the wine referments ("Ripasso technique") on the fresh pomace left over from the just-completed Recioto and Amarone fermentation. Racking and obtaining of the "Ripasso".
General Aging: At least 24 months
Culinary Recommendation: To be served at 17 - 18 C. Perfect with pasta dishes, meat, game and cheeses. Ideal with traditional "risotto".
Learn more about this wine in our online shop

Amarone DOCG Classico
Intense ruby red colour with a violet edge. Warm, spicy, powerful bouquet with intense aromas of cherry, bitter almond and vanilla. Full, rich, velvety flavour.
Grapes are hand picked and rigorously selected at the end of September. Traditional natural drying of the grapes starting at the end of September for 90-100 days with a natural loose of 35-40% of the weight. Soft pressing of the grapes in December/ January, followed by a 30-days maceration on the skins. 60% of the wine is refined for 24 months in big Oak barrels, and 40% of the wine is refined for 18 months in new French barriques from Allier oak, then 6 months in the bottle.
General Aging: At least 24 months
Culinary Recommendation: To be served at 17 - 18 C. Traditionally served with game, braised meats and fully matured cheeses. Also pair well with braised lamb shanks with prunes, Peking duck and farm's camembert.
Learn more about this wine in our online shop