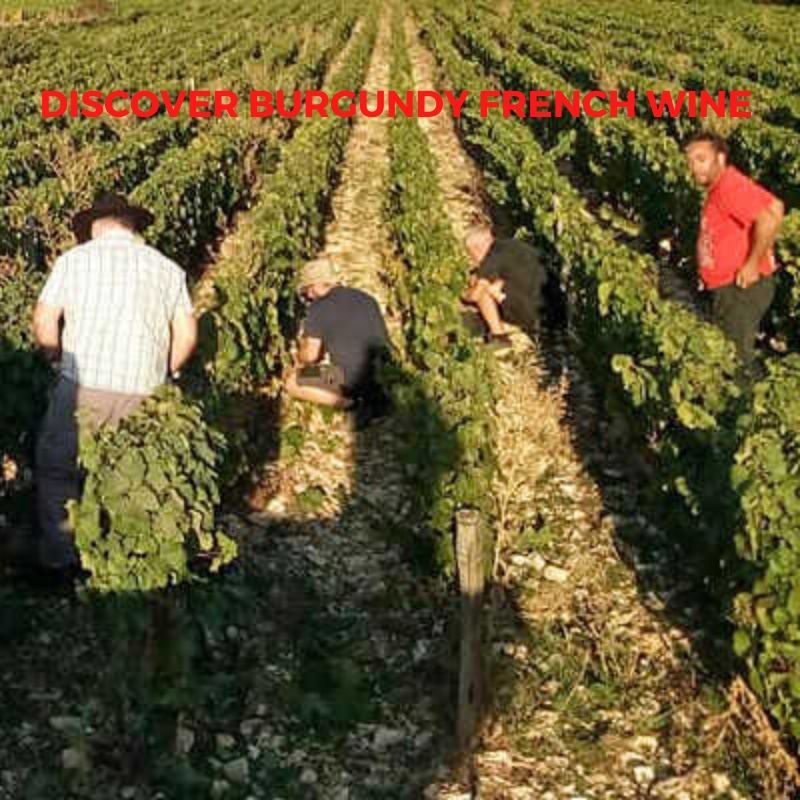 Introduction to French Wine In Bourgogne (Burgundy) From Domaine Ghislain Kohut
Jan 01, 2018
This article will introduce French Bungundy wine from Domaine Ghislain Kohut.
If you want to learn more about the Burgundy Wine Region, you can click on the following link.
and you can also find out more about other Burgundy wine by clicking the following link.
Domaine Ghislain Kohut, Burgundy, France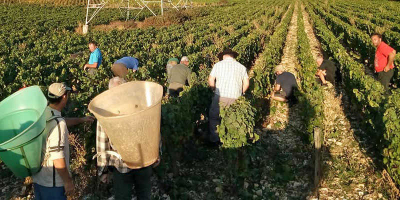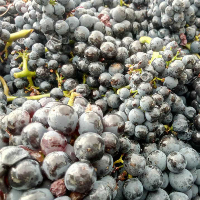 The Burgundy winegrower is one who emphasizes his vineyard and his land more than his cellar, because here more than elsewhere, it is the soil that does everything. Thus, the vineyard of Ghislain Kohut benefits, from the particular climatology linked to the extension of the Rhone corridor, from a microclimate unique in the world bringing together Mediterranean vegetation and the remnant of the ice age, where man was able to tame a plant - the vine - to give the best of itself.
The geologically very rich soil is made up of very different clays and limestones depending on the plots. Each of them fits in a pocket handkerchief, which is quite specific to the Burgundy vineyard. Similarly, the different appellations are planted only with two grape varieties: Pinot Noir in red and Chardonnay in white, without any blending. These two grape varieties are carefully selected by Ghislain, and some of his vines are almost 100 years old ! He thus makes several wines by vinifying each plot separately, to extract their own identity.

Fixin
The Fixin appellation, which received official recognition in 1936, produces both appellations Village and Premier Cru. Production is largely of reds (Pinot Noir) but there are some plots of white (Chardonnay). The reds are what are known as "winter wines" because they need to spend some time in bottle. High-colored, they are a brilliant deep purple or what the Burgundians call "deep mid-red".
The bouquet comprises flower scents (violet, peony), fruits (blackcurrant, Morello cherry, quince), animal scents, musk and pepper. Cherry-pit is also quite common. Often tannic and a little hard in their youth, with age the Fixin acquire a heightened and rounded attack and solid structure. Their fullness is remarkable and their texture delicate.
Age of the vine:
60 years
Ageing potential:
Good to drink now
Culinary Recommendation:
To server at 17 C. Good match with Duck.

Marsannay Champs Perdrix
Marsannay is the only appellation Village which produces wines from all three colours. Their typicity is that of the Côte de Nuits, and their style resemble that of their neighbouring appellations Fixin and Gevrey-Chambertin.
The Marsannay reds have intense coloration and a bouquet which smoothly blends red fruits (morello cherry, strawberry) and black (blackcurrant, blueberry).
In the mouth, the attack is powerful and generous shading into a long and meaty finish.
Age of the vine:
60 years
Ageing potential:
3 - 5 years
Culinary Recommendation:
To serve at 16 C - 18 C. Good match with Red Meat
Vosne Romanee
Shades of
red vary from pure ruby to black tulip and are often quite intense.
At other times the wine is a fiery red darkening to garnet with a touch of crimson. Ripe fruit over spices is frequently the main ingredient of the bouquet, modified by the presence of strawberry, raspberry, bilberry, or blackcurrant. These refined and well-blended aromas evolve with age into cherries-in-brandy, preserved fruits, leather and fur, and gamey/woodland scents.
On the palate the wine is velvety and distinguished - the Pinot Noir at the top of its form. The wine may seem a little austere in its youth; it needs time in the bottle to develop structure and fleshy texture. Often full-bodied and voluptuous, this wine is the equivalent of a Rubens nude.
Age of the vine:
30 - 50 years
Ageing potential:
10 years
Culinary Recommendation:
To serve at 16 C - 18 C. Good match with Beef

Gevrey Chambertin
In the first flush of youth their color is a bright ruby, turning to deep carmine or dark cerise with age. Strawberry, mulberry, violet, mignonette, and rose all help to make up their bouquet of spontaneous aromas. More maturity brings out liquorices, leather and fur, with gamey notes and hints of underbrush.
On the palate, they impress by their firm structure, velvety tannins and delicate texture.
These wines are everything a great Bourgogne should be: fullbodied, powerful, rich, and meaty. They have both body and spirit. Pleasant when drunk young "on the fruit", they are nevertheless first and foremost wines for aging, often for long periods. As such, they make an excellent basis for comparing different vintages.
Age of the vine:
45 years
Ageing potential:
2 years
Culinary Recommendation:
To serve at 16 C - 18 C. Good match with Beef