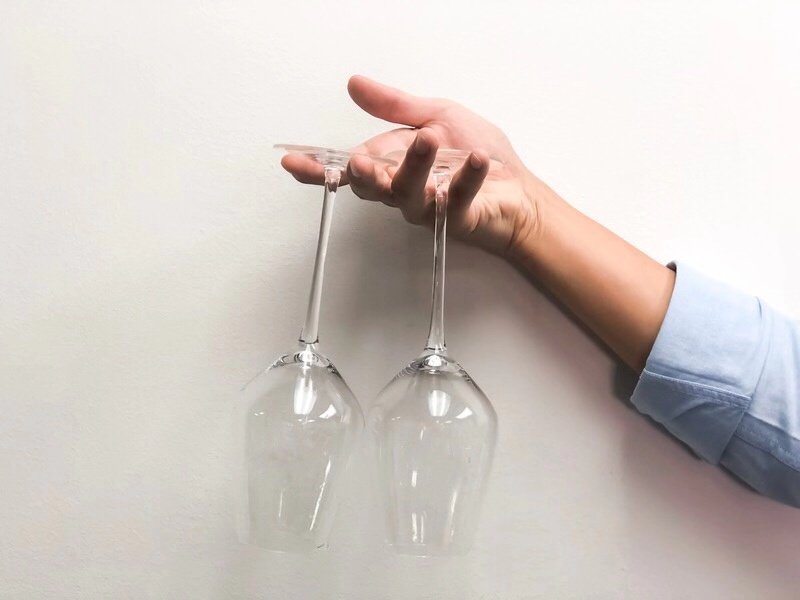 Wine Tips: How to clean wine glasses ?
Jan 01, 2018
Cleaning a wine glass can be tricky.
The condition of a wine glass can affect your wine appreciation experience. Dirty glasses look bad and affect the taste of your wine. Since the shape of wine glasses are difficult to clean, here are some tips and tricks to keep them in good condition.
1. Ensure that the sink is empty. When dirty pots and pans are cleaned together, the wine glasses are prone to oil stains even after cleaning.
2. Fill the sink with lukewarm water. This method helps remove the dirt and stains from the wine glasses easily.
3. Refrain from using too much dishwashing soap. It may affect the aftertaste of the wine.
4. Use lint-free cloths or towels to dry the glasses.
5. Wash the glasses as soon as you end the wine appreciation session. Red wine can stain the glass when it is left overnight.
6. Using a dishwasher is not an ideal option. During the cleaning process pre-set by the machine, wine glasses are prone to break as it does not fit the needs of fragile items. With the pointers mentioned above, we hope that wine glasses can be handled and cleaned with care so wine appreciation can be optimised!
Wine novice or interested in discovering wines you do not have access to? Every month receive two bottles of exclusive wines at home with our tasting guide.