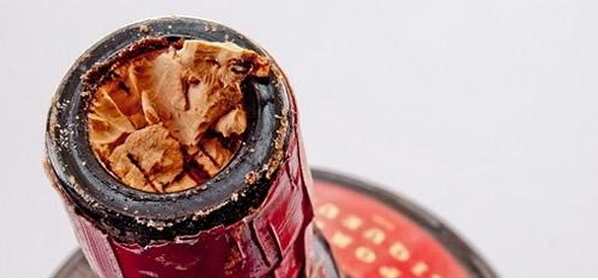 Wine Tips: What to do when the cork is broken?
Jan 01, 2018
You just screwed it… The cork is broken and stuck in the middle of the bottle head?
Keep calm and carry on. Here are four simple tips that will make you look like an expert gentleman when this situation occurs.
1st solution: Try again, slanted this time.
If you use a sommelier corkscrew, instead of using it vertically, try to screw the cork with an angle until you reach the inner part of the bottle head. Avoid widening the first hole. Then pull vertically on the cork and make sure no part goes inside the bottle. And voila! Your bottle is safe and ready for tasting.
2nd solution: Wood screw manoeuvre
The corkscrew might be too bulky for this kind of operation. Find a wood screw with a proper length. Gently screw the wood screw into the broken cork until you reach the bottom. Take care to not let any part of the cork drops in the bottle. Pull the wood screw up and remove the broken cork.
3rd solution: Stab it!
It's not common that you carry a wood screw with you 24/7, so take a slim sharp knife and stab 2cm into the cork. Make sure it holds it tight and twist the knife to pop the cork out.
4th solution: The last resort drop
If the above solutions don't work, push down the cork in the bottle with your thumb. That should be your last resort solution for you to purposely drop the cork into the bottle. Make sure to act quickly; you have only less than 3 minutes before the cork spoils the wine. Pour the wine immediately in a wine carafe. Get the cork out of the wine. Enjoy your drink serenely!
Why it happens in the first place?
Over time the wine damages the cork from the inside. Through capillary action the whole piece is humid. For some other wine bottles, the cork has low quality, in that case, take extra caution while unscrewing the cork.
How to avoid that?
Four simple steps:
1- Use a proper corkscrew.
2- Make sure that you use it vertically.
3- Screw until you reach the bottom of the cork.
4- Pull vertically.
Wine novice or interested in discovering wines you do not have access to? Every month receive two bottles of exclusive wines at home with our tasting guide.