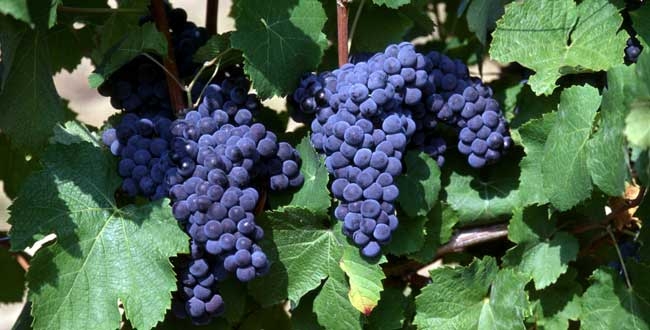 Fun Facts: What's the Difference Between Cabernet Sauvignon and Merlot ?
Jan 01, 2018
Cabernet Sauvignon grapes
Both are popular grapes that are mainly grown in Bordeaux. However, they are unique to each other and have their own set of qualities. As we shall see, these opposing qualities make them perfect for blending together to achieve balance.
For Bordeaux red wines, you'll find that they are mostly made of the Cabernet Sauvignon and Merlot wine grapes. Cabernet Sauvignon is the dominant grape of the left bank of the Gironde river, and Merlot on the right bank.
This division is caused by both terroirs and climate.
Merlot grapes
Historically, the right bank winemakers found that the clay soil more suitable for growing the Merlot grape. The left bank winemakers found that the hard, less porous soil is more suitable for Cabernet Sauvignon. Winemakers have been following this natural division ever since then.
In terms of taste and texture, Cabernet Sauvignon is the 'harder' grape of the two. It is more tannic than Merlot. On the other hand, Merlot is the fruitier grape. As tannins can be balanced with fruitiness, these two grapes are perfect partners for blending. You will find many of the red wines made across the left and right bank of the Gironde river include a blend of both grapes. 
Wine novice or interested in discovering wines you do not have access to? Every month receive two bottles of exclusive French wines at home with our tasting guide. Find out more