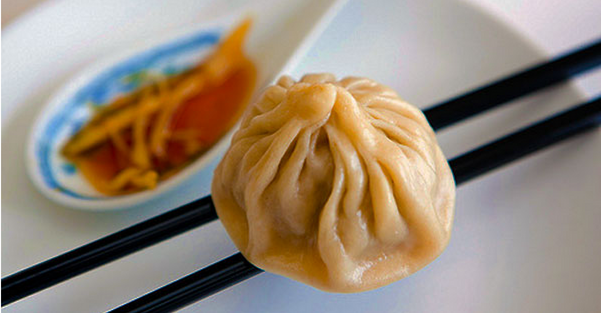 Wine Pairing: Xiao Long Bao and Wine
Jan 01, 2018
The Xiao Long Bao is a favourite Chinese food in Singapore. It has fragrant skin on the outside and rich, savory flavors of minced pork filling on the inside. Because the pork meat's juice is also wrapped within the skin, biting into the dumpling releases a burst of flavor. Each Xiao Long Bao is special because each one takes precise technique and careful attention to make. Such a work of art should be celebrated with a good wine pairing. To highlight the savoriness of the Xiao Long Bao, pair it with a wine with sufficient acidity.
A good wine to pair this fragrant dumpling with is a Condrieu, an amazing Rhone appellation, known for producing white wines with unique notes of peach, apricots and flowers.
The acidity of this wine refreshes the meat dumpling and cuts through its greasiness, creating a light sensation. Fruity, perfume notes from the Condrieu create adequate complexity in the pairing. In addition to the flavors in this pairing, the mouthfeel is also satisfying as the medium-bodied weight of the wine matches the delicate texture of the dumpling's skin.
So the next time you celebrate a special occasion, try this special pairing. You'll be in for a treat.
Wine novice or interested in discovering wines you do not have access to? Every month receive two bottles of exclusive wines at home with our tasting guide.