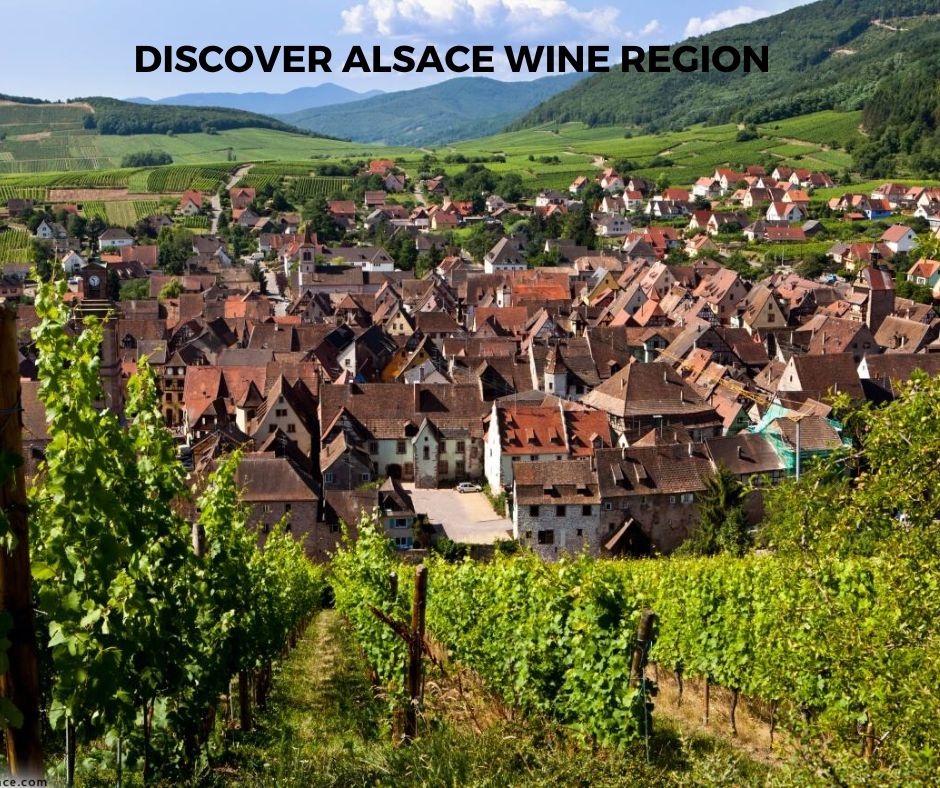 Introduction To Alsace Wine Region
Jan 01, 2018
The beautiful Alsace wine region extends at the Eastern France over 120 km from Thann in the South to Marlenheim in the North. Alsace enjoys a continental climate with sunny and dry summers and cold winters. The region also offers a great diversity of terroirs and landscapes with 13 different types of soils (volcanic, granitic, slaty, etc).
Alsace produces 90% of white wines and can also produce sweet wines called "Vendanges Tardives" (late harvests) or "Sélection de Grains nobles" (hand picking of botrytised grapes).
There are only three AOC in this region: one for the grape varieties, one for the Grands Crus, and one of the Crémants (sparkling wines).
 1 - AOC Alsace
The AOC Alsace corresponds to the name of the grape varieties. There are 7 different grape varieties in Alsace:
- Sylvaner:  elegant, fresh wines, discreetly fruity and floral with touches of acacia
- Pinot Blanc:  rounded and supple wines offering floral and fruity hints
- Pinot Gris: well-structured wines with great complexity developing smoky notes
- Muscat: two varieties of Muscat are used and often blended: "Muscat d'Alsace" and "Muscat Ottonel". This is the perfect example of primary aromas
- Riesling: it is the king of grape varieties. The nose is racy with aromas of citrus, honeysuckle, grapefruit and flowers. It can offers mineral aromas with a vertical structure characterized by its freshness
- Gewurztraminer: great aromatic complexity with aromas of exotic fruit (lychee) and flowers (rose). It is a full-bodied wine with roundness.
- Pinot Noir: it is the only red grape variety in Alsace. It is a light and fresh wine with flavours of cherry and raspberry.
 2 - AOC Alsace Grands Crus
There are 51 classified areas in Alsace denominated as Grand Crus, representing the most unique terroirs. The grape varieties allowed are Riesling, Gewurztraminer, Pinot Gris and Muscat.
 3 - AOC Crémant d'Alsace
The AOC Crémant d'Alsace is a sparkling wine made from Pinot Blanc, Pinot Gris, Pinot Noir, Riesling or Chardonnay. It accounts for 22% of Alsace's wine production.
We have chosen 1 winery in the region to bring you the best that the Alsace wine region has to offer.
Click the link below to learn more about the Alsace wine from