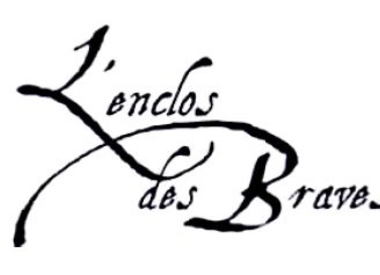 Introduction to French Wine In South West From L'Enclos des Braves
Oct 28, 2020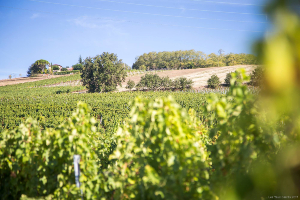 The Enclos des Braves, an 8 ha property, is located in Vertus, between L'isle-Sur-Tarn and Rabastens in the south-west of the Gaillac appellation. Dominating the Tarn valley, the slopes of the right bank have varied exposures and clay-limestone soils of varying depth.
Here, the combination of southern exposure and a soil rich in clay gives us an early terroir, with slow maturation, ensuring richness, finesse and balance of the wines.
Three red grape varieties were planted in 1978: Duras : 1.10 ha. Servadou or Braucol iron : 1.20 ha.  Gamay : 0.90 ha
Two white grape varieties were planted in 1992: Far from the eye : 1.10 ha. Sauvignon : 1.8 ha.
In 2005, after ten years of activity as an oenologist, I bought these 6 ha of vines with my wife, built a cellar and embarked on the adventure. Becoming a winegrower ... the ultimate step in my passion, back to the roots and to the reality of working the land. Two new plantings will be made in 2013 and 2014, with Prunelard , Fer Servadou and Mauzac on 2.2 ha.
The desire to make local wines quickly led me to give up weedkillers and synthetic phytosanitary products. the vineyard has been conducted in organic farming since 2009 and biodynamic since 2012. In the cellar, the grapes are vinified and the wine aged without oenological products: fermentation by indigenous yeasts (naturally present in the grape), very little sulphites, no stabilizers (and the list goes on!).
This approach, based on the observation and support of our plots, makes it possible to obtain a healthy, unpolluted wine, a faithful expression of our terroir, our vineyard, the vintage and my personality as a winegrower.

L'Enclos des Braves Tombé du Ciel 2018
Tombé du Ciel is a cuvée of winemakers Chantal and Nicolas Lebrun from the L'Enclos des Braves estate, a Vin de France from Gaillac in the South West.
The nose is on black fruits such as sloes with spicy tips. The palate is supple, lively and fresh. A nod to the biodynamics of Nicolas Lebrun who used unknown grape varieties on this cuvée, braucol and plum!
Culinary Recommendation: To serve at 14 C. To drink on all thirsty occasions with friends 
Click here to learn more about L'Enclos des Braves Tombé du Ciel 2018