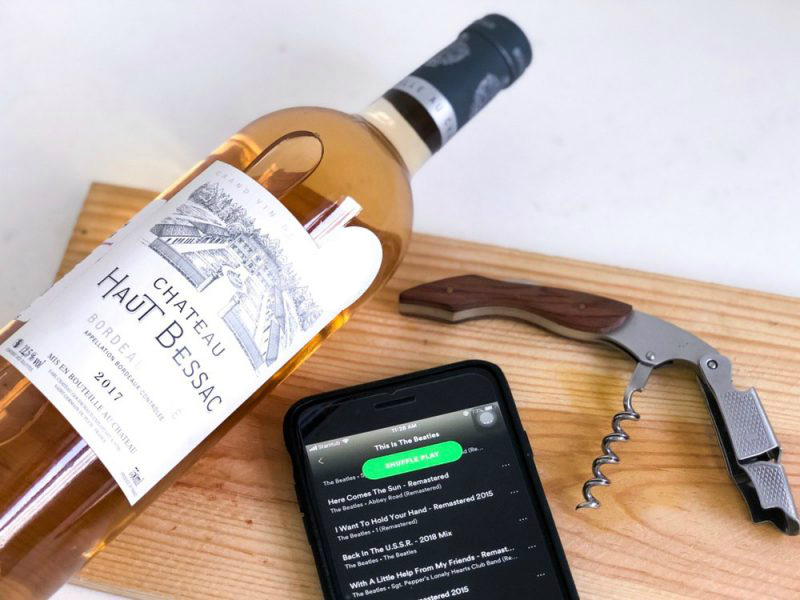 Fun Facts: 14+ Songs to Listen to While Getting Your Wine On
Jan 01, 2018
What's better than a bottle of wine? A bottle of wine paired with amazing music!
Check out all these artists who loved their wines so much they had to sing about it! There are so many other songs about wine but we picked the more popular ones so you can enjoy these classics with your bottle of Wala club wine.
1. Scenes from an Italian Restaurant by Billy Joel
Listen to the opening line: "A bottle of white, a bottle of red. Perhaps a bottle of rosé instead." Imagine yourself sharing a bottle of wine with the great Billy Joel.
2. Hotel California by Eagles
So this is not exactly a song about wine. But how sad is it that the protagonist couldn't get his wine because the Hotel didn't have that "spirit here since 1969?"
3. Red Red Wine by Neil Diamond
The singer expresses his sorrow through his red wine. For us wine is not a sad thing, but we agree that we "feel a million dollar" when red, red wine is "in our hands."
4. Livin' La Vida Loca by Ricky Martin
Ricky Martin's crazy lover knows how to live life - she won't drink water but make you order French champagne! (Though actually, all champagnes are French.)
5. Elderberry Wine by Elton John
Though the wine is not made from grapes, we can feel the love that the southern hillbilly felt for his wine made by his wife.
6. Champagne Supernova by Oasis
Who wouldn't love to be "caught beneath the landslide In a champagne supernova in the sky?"
7. A Steel Guitar and a Glass of Wine by Paul Anka
We all have that one person that we'd drink to his or her memory. And we can definitely relate to Paul Anka's cheery but wistful cry for wine.
8. Old Red Wine by The Who
It's funny how great musicians like The Who also want to save their precious old wine "well past its prime." Listen to their desperate cry to let the wine breathe in the ending.
9. Lilac Wine by Nina Simone
Originally written by James Shelton, this song represents the blissful oblivion achieved through intoxication. Nina Simone expresses this feeling beautifully.
10. Wine, Women and Song by Loretta Lynn
Okay, wine isn't exactly a saint in this song, because the singer's irresponsible husband spends all the money that the wife earned on wine, women and song. But the funny, cheerful song leaves a smile on your face.
11. Bottle of Wine by The Fireballs
We feel so much for the singer when the musician says he "ain't got enough to buy [him] a bottle of wine." He should've subscribed to our monthly plans for a steady flow.
12. Strawberry Wine by Deana Carter
In this 90's pop song, the strawberry wine symbolizes the character's summer love. We all need that sweet memory in our lives, especially one with wine!
13. Summer Wine by Nancy Sinatra & Lee Hazlewood
This song says it all: "Strawberries, cherries and an angel's kiss in spring. My summer wine is really made from all these things."
14. When I'm Sixty Four by The Beatles
Because, The Beatles.
And for you Canto/Chinese Pop fans out there... 酒紅色的心 by Alan Tam
灯红酒绿 by Andy Lau
Do you have any favourite songs about wine that we missed? Join us on a wine discovery journey and find the best wines that suits your jam! Click here to find out more.
 Wine novice or interested in discovering wines you do not have access to? Every month receive two bottles of exclusive wines at home with our tasting guide.