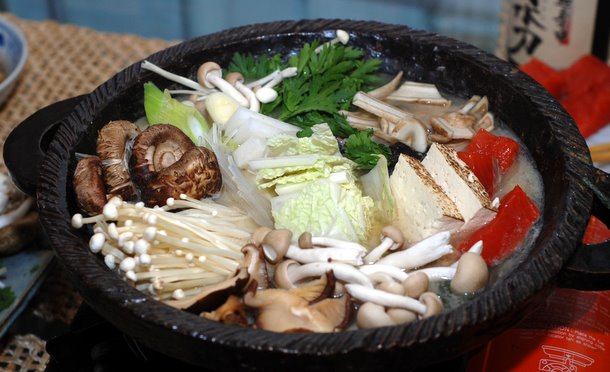 Wine Pairing: Hotpot with Wine
Jan 01, 2018
Japanese Hotpot with a lovely and rare wine from Savoie
Japanese Hotpot, aka Shabu Shabu, is becoming increasingly popular in Singapore. Its broth is nourishing yet light, giving center stage to high quality ingredients. The main stars of the Shabu Shabu are the meat, which is usually beef and pork, Japanese mushrooms and other vegetables.
What could go well with this deliciously flavorful and nurturing hotpot?
The Allobroges Cuvée Schiste, Domaine des Ardoisières, 2012 made of local grapes Jacquere and Roussanne does not overpower the Shabu Shabu and does well to maintain its the nourishing feel. The notes of pineapple, apricots, toast and mineral can put you in a great mood when enjoying the meal. This white wine is from Savoie, which is a region rarely quoted. Its terroir with vines planted at high altitude (400m) creates a good environment for an outstanding wine.
More wine pairings are available here (examples of pairings with French wines: Duck confit, Pad Thai, Seafood Laksa, Beef Steak, Sushi, Singaporean Chicken Rice, Peking Duck, Roast Lamb…)
Wala Club WineMag: click here to read more articles, terms, tips and advice!
Wine novice or interested in discovering wines you do not have access to? Every month receive two bottles of exclusive French wines at home with our tasting guide. Find out more