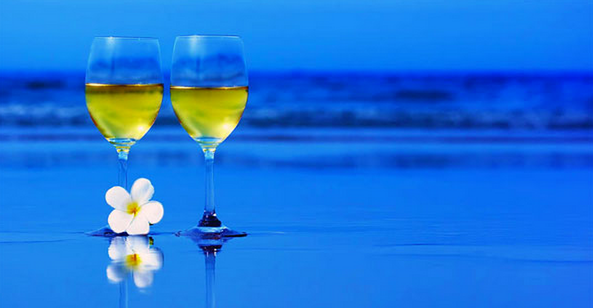 Fun Facts: What's The Difference Between Sauvignon Blanc and Chardonnay ?
Jan 01, 2018
Can you tell the difference between 2 of the most popular white wine grapes in France?
Many French white wines are made from just 2 types of grapes: Sauvignon Blanc or Chardonnay.
Can you tell the difference between both of them?
The most telling sign when trying to differentiate the two is the texture or 'body' of the wine. Chardonnay tends to have a heavier, more creamier texture. Sauvignon Blanc is more light-bodied and has a much lower viscosity.
The flavors are different as well. The specific flavors depend on where exactly the grape was grown. The acidity of Sauvignon Blanc tends to be higher compared to Chardonnay.
Sauvignon Blanc is grown in French regions such as Bordeaux, Loire; Chardonnay in Burgundy, Champagne.
Wine novice or interested in discovering wines you do not have access to? Every month receive two bottles of exclusive French wines at home with our sommelier's tasting guide. Find out more
The French Cellar WineMag: click here to read more articles, terms, tips and advice!
Join our Next Wine Tasting Event
www.TheFrenchCellar.sg Your Sommelier at Home
Two nice bottles of French wines delivered at your doorstep every month with our sommelier's tasting guide.
3-star Michelin sommelier selection, 100% quality guarantee