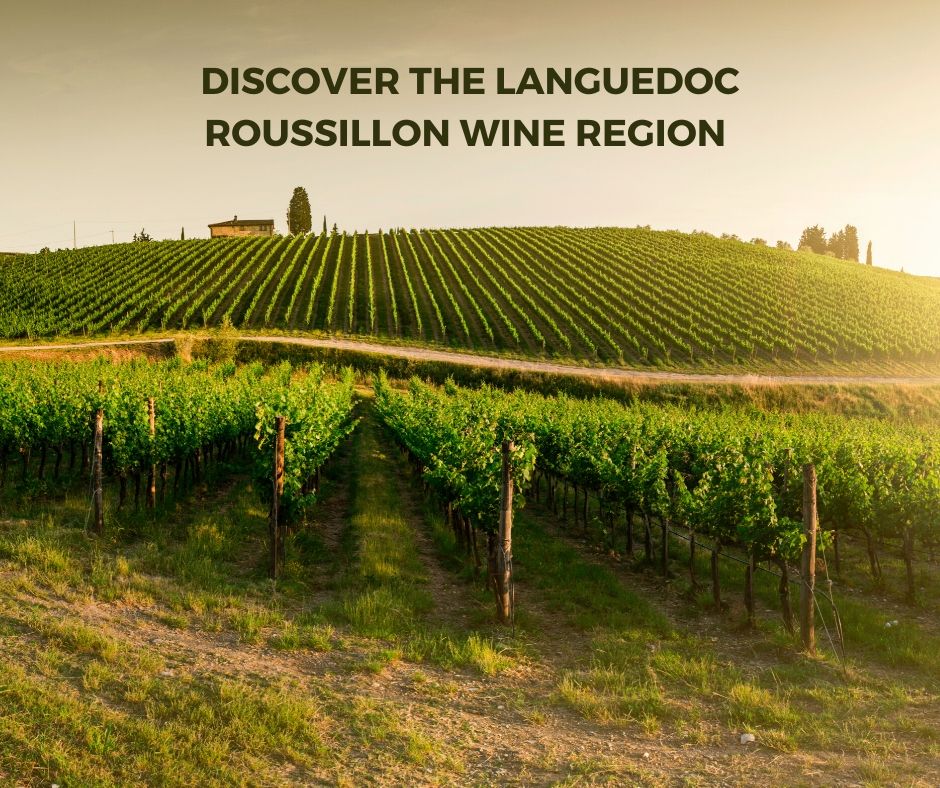 Introduction To Languedoc-Roussillon Wine Region
Jan 01, 2018
The Languedoc-Roussillon wine producing region is the most Southern region of France. Within this geographical area there are 18 controlled origin appellations covering a total surface of 40,000 ha. With 16 million hL per year, it is the largest producer in France. In little under 20 years, the Languedoc-Roussillon region has gone from an annual production rate of 29 million hL to between 15 million hL to 20 million hL. This reduction is the result of considerable clearing of vines and an ambitious policy to develop wines with a better reputation.
Soils
In the Languedoc-Roussillon region, we find a vast variety of soil types that vary according to the origin-controlled labels: vast pebble terraces, sandstone and calcareous clay, limestone and shale, clayey soils, pudding stone, sandy soils, molasse, etc., all assets of the Languedoc-Roussillon soils, constituting the individual characteristics of each label of origin.
Climate
The climate is essentially Mediterranean. Summers are hot and dry with spring and autumn being rather warm, despite a few possible frosty mornings in April. Winters are also quite mild and sunny with temperatures rarely falling below 0°C. Rainfall is slight (among the lowest in France in some areas) and the Tramontana strong winds help dry the grapes and prevent disease.
Grape Types
The vineyards in the Languedoc-Roussillon region has been substantially restructured over the past 30 years in order to encourage such Mediterranean grape types as Grenache, Mourvèdre or Syrah, the star of all new plantations. Among them, we can find a great diversity among grape varieties for red wines such as Cabernet Sauvignon, Carignan, Malbec, Fer Servadou. For white wines, the grape varieties are Bourboulenc, Chardonnay, Chenin, Clairette, Grenache, Maccabeau, Marsanne, Mauzac, Muscat, Piquepoul, Roussanne and Vermentino.
Styles
Generally speaking, Languedoc-Roussillon red wines are powerful, fruity and well-structured, with warm and robust blends.
The whites are often tasty, fresh, full-bodied and suave.
The full-bodied rosés are characterized by a rounded, supple and sweet palate.
The vins doux naturels (sweet wines) such as Muscat de Lunel or Muscat de Frontignan are produced to a remarkable standard of quality and these wines display powerful grape aromas combined with a few floral notes; they have a lingering persistence and a powerful sweetness that is tempered by their light flavours.
The sparkling wines (Blanquette de Limoux, Crémant de Limoux) are a blend of Mauzac, Chenin and Chardonnay which brings elegancy, roundness and freshness.
We have chosen 2 wineries in the region to bring you the best that the Languedoc-Roussillon wine region has to offer.
Clck the link below to learn more about the Languedoc-Roussillon wine from
Domaine Abbaye De Fontfroide and Domaine Galtier