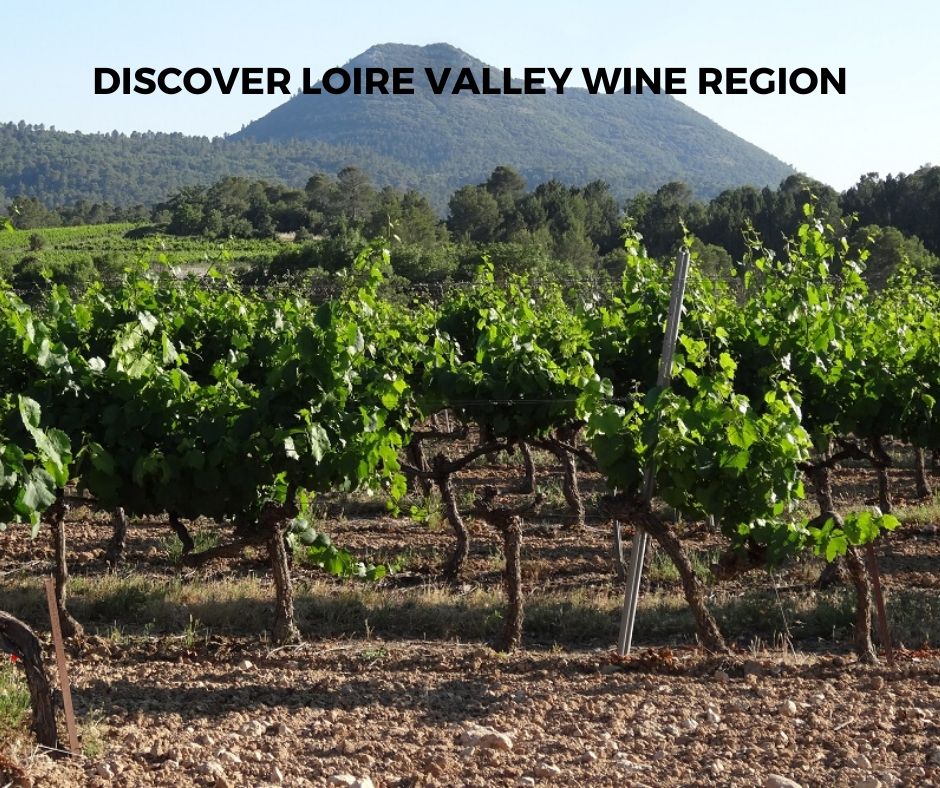 Introduction To Loire Valley Wine Region
Jan 01, 2018
The Loire Valley region is located in the West of France along the banks of the Loire river.
Two hours' drive south of Paris, Loire, France's longest river, meanders through a valley of over 1,000 km from the mountainous area around Ardéche to its mouth in the Atlantic Ocean. The first time the river meets vineyards is in Sancerre ─ a famous white wine district ─ located right in the middle of France.
For the next 800 km, Loire runs through a landscape of 75,000 hectares of vineyards, 87 different AOC appellations and more than 4,000 vineyards to it at Nantes runs through the Muscadet de Sévre-et-Maine known for its fresh white wines and fatty oysters.
The Loire Valley has played a vital role in French wine history for centuries, and one of the region's trump cards is diversity: a wide selection of white and red wines, rosé wines, crunchy and honey-sweet wines as well as bubble wines not to be forgotten.
The Loire valley region is known for producing all sorts of wines in the three colors (white, red, rosé), dry or sweet, sparkling or not.
But almost half of Loire's wine production is white with the Sauvignon Blanc grape (SB) in the driver's shirt. SB is an international grape variety of its kind, grown in more than 30 countries and has eighth place on the list of the world's most widely grown grape varieties. Many have tasted the New Zealand versions of SB with their almost stunning scent of tulip, gooseberry and green hay and their fresh, often razor-sharp, fruit acid.
In the Loire, since the Middle Ages, the wine farmers have refined the art of making SB wines and learned to tame the fierce aromas. Loire's cool climate and calcareous soils produce, along with centuries of experience, elegant, acid-rich SB wines that are still true to the grape's aroma palette, but well-balanced and discreet with a finesse you never tire of. grown in more than 30 countries and has eighth place on the list of the world's most common grape varieties.
From Nantes to Orleans, it is one of the most beautiful and widest wine regions in France with a long history going back to the time of the Middle Ages. In the 5th century, the monks living there started the production of wine and passed on to the next generations the culture of well-being and living a comfortable good life.
There are three main wine zones in the region with their specific traditions and grapes and they all have an elegant freshness !
Lower Loire Pays Nantais
Le Pays Nantais Muscadet - Rules in the region around Nantes, the main city. These sweet wines that can be aged several years, and are great with finger food.
Middle Loire Anjou, Saumur and Tourraine
The white wines made out of Chenin grapes are medium-bodied with rich aromatic flavors.
The red made out of Cabernet Franc grapes can aged between 2 to 10 years and still keep their fresh taste and strawberry flavors. Very enjoyable to drink on a casual occasion!
Upper Loire Centre
Centre-Loire (Sancerre, Pouilly sur Loire) - Sauvignon is king here with its specific grass, lemon and grapefruit tastes. These white wines from Centre-Loire are very appreciated and therefore quite expensive. The red wines are mainly made out of Pinot Noir and light and fruity (red fruits)
We have chosen 1 winery in the region to bring you the best that the Loire Valley wine region has to offer.
Click the link below to learn more about the Loire Valley wine from