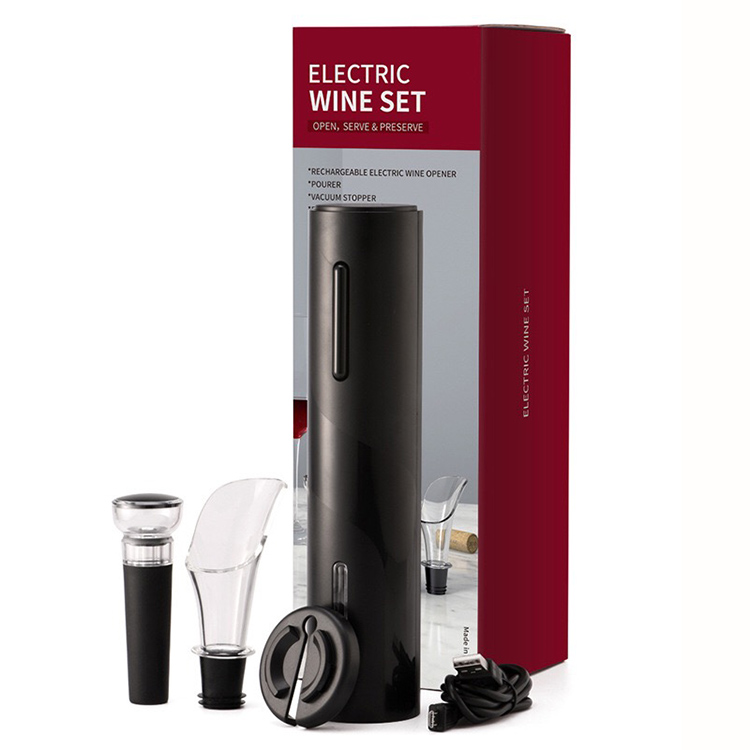 Wine Tip: Wala USB Electric Wine Opener Gift Set
Jan 01, 2018
Have you tried to open a bottle with a cock-screw and the cork breaks into half ?
Wala's USB electric wine bottle opener makes it easy to use at home or at parties big and small in sophisticated style. It comes with a LED charging light on the top of the unit and a power indicator light on the base.

It's a great gift for the wine lover on your list. Designed to work on all traditional wine bottles, this USB electric opener offers portable convenience as well as a sleek presentation and fast, effortless performance, opening a bottle in seconds.
· Rechargeable with USB port - Opens up to 30 bottles or more wine bottle on a single charge.
· Easy to Use - Place on top of your wine bottle, press a button, and the bottle is opened !
· Small and Compact - Small enough to store when not in use.
· Makes an Awesome Present - Comes in Stylish and Beautiful black colour.
· Reliable product and service - We offer a 12 months walk in warranty and online support.
Single Push-Button Operation
Before removing the cork, the handy foil cutter comes included to open any foil seal covering the cork quick and easy.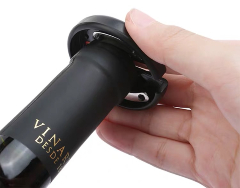 Step 1
To use the USB electric wine bottle opener, place it on top of a wine bottle, making sure it remains in an upright position and not at an angle to the bottle.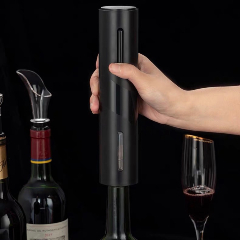 Step 2
Press the lower part of the switch to start. The unit's corkscrew spiral will turn to enter the cork, then it will gradually remove the cork from the bottle, stopping once the cork has been fully removed from the bottle.
Step 3
Lift the USB electric wine bottle opener away from the bottle, and remove the cork by pressing the upper part of the switch and the spiral turns in the opposite direction to release the cork.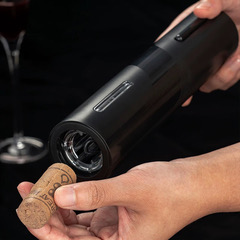 That's it ENJOY your wine !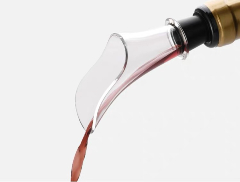 What You Get
This gift set comes with a stylish USB Electric Wine Bottle Opener, Foil Cutter, Easy Wine Pourer, High Quality Silicon Wine Stopper and a USB cable.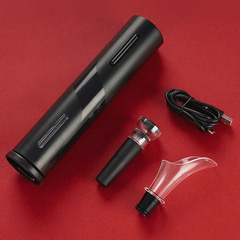 USB Electric Wine Bottle Opener removes the cork in seconds with the simple touch of a button.
Foil Cutter to easily remove the bottle seal.
High Quality Silicon Wine Stopper to protect wine and keep it fresh.
No more spills when you use the ergonomically designed Easy Wine Pourer.
Other information
Wine opener: 215mm * 48mm
Wine pourer: 95mm * 53mm
Wine stopper: 90mm * 31mm
Foil Cutter: 50mm * 18mm
USB Port: Micro-USB
Fit for: Bottle mouth ≤ 35mm