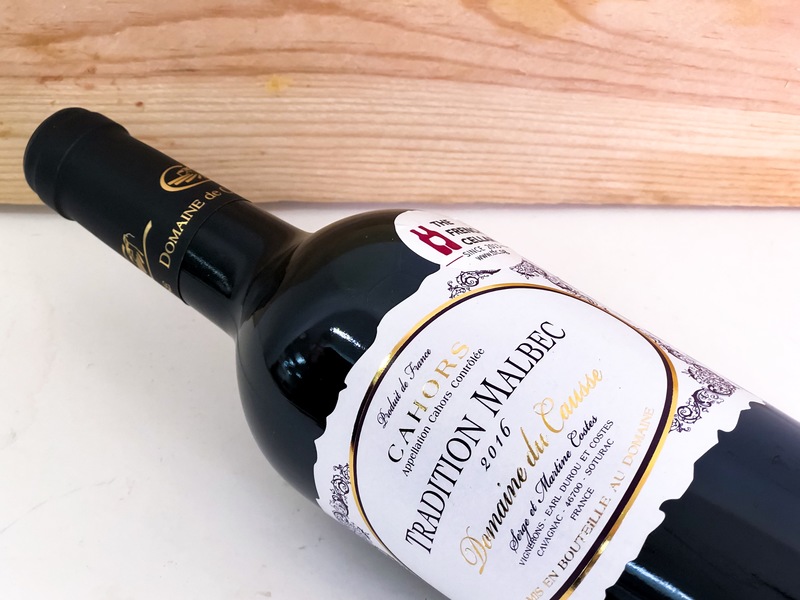 Malbec: The Black Wine of Cahors
Apr 08, 2020
We know, we know. First orange wines, and now black? Exactly how many types of wine are there?? Actually, black wine, or Côt Noir, is just an extremely dark red wine made from Malbec grapes, also known as "Côt" or "Auxerrois"—and hence the nickname.
What is Malbec Wine?
In France, Malbec equals Cahors, and Cahors equals Malbec. Rarely will you see a Malbec from a different region. Though it is extremely popular and prevalent in Argentina and Chile, the Malbec grape originates from the southwest of France, where Cahors is situated. It is also one of six permitted grape varieties in a Bordeaux blend, although these days it's more popular as a 100% Malbec from Cahors.
Tasting Note
The dark red wine is full-bodied and is characterized by its plump, dark fruit flavours and smoky finish. With moderate to high tannins and acidity, the Malbec also gives off a distinctive purple reflection, especially when young.
Argentinian vs French: The Argentinian Malbec has a fruit-forward, juicy style, while also embodying a delicate chocolate nose and sweet tobacco finish. Quite the opposite, the Cahors Malbec is rather leathery, with flavours of currants, black plum and savoury bitterness that come from acidic spices such as black pepper. Also, the South American variety can be fairly heavier and stronger than the French counterpart, which generally has lower alcohol and higher acidity.
Food Pairing
Malbecs don't have very long finishes, so they go well with leaner red meats like pork shoulders or dark meat poultry like grilled duck. For the classic cheese pairing, Malbec is perfect with funky flavours from blue cheese, goat cheese or semi-firm cow's cheeses. Lastly, Malbec's dark fruit notes can be balanced wonderfully with earthy and rustic flavours such as mushroom, bell pepper and cumin.
Try for Yourself
Of course, trying the Malbec yourself would be much easier for you to understand this black wine. Here's our recent selection from Cahors to make your life easier: Domaine de Cause, 2016—the perfect definition of a 100% Malbec wine, as our sommelier put it.
Wine novice or interested in discovering wines you do not have access to?  Every month receive two bottles of exclusive French wines at home with our sommelier's tasting guide. Find out more