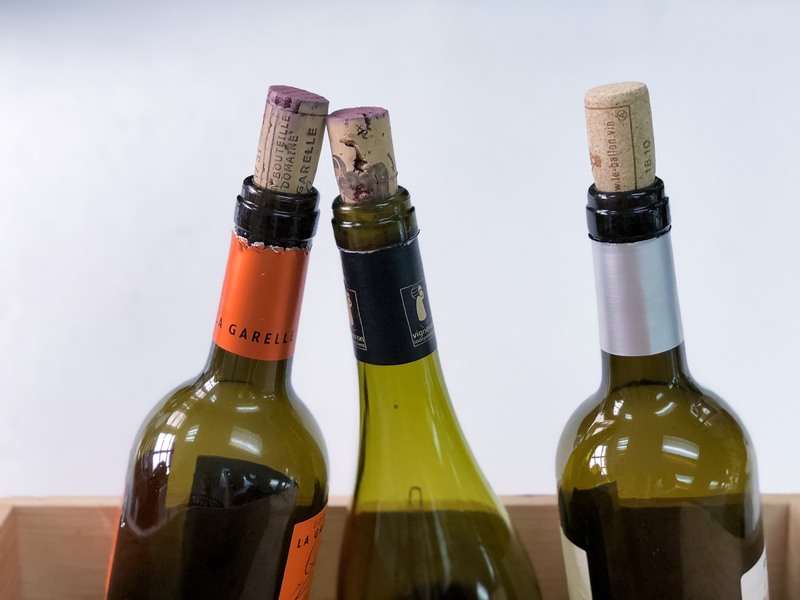 Fun Facts: 6 Thrifty Things to Do with Your Spoiled Wine (If You Even Have Any)
Jan 01, 2018
Ideally, we shouldn't even be writing this, because why would you have any bad wines left if you can take our wines to our partner restaurants without corkage? But for the most rarest cases that it could happen, here are some ways you can make use of your spoiled beverage.
 1. Marinate and/or Cook
This one's pretty obvious. A common practice at home and in restaurants, marinating meat in red (or whites for chicken) wine can make the meat more tender and add rich flavours. Adding wine for stewing, braising, boiling, or any method of cooking to reduce liquid will also accentuate strong flavours in the dish. So why not bring out the old wine next time you cook your Beef Rendang or make sauce for your pasta?
 2. Bathe in it
Yes, you read that right. Wines release antioxidants which soften your skin and add elasticity, as well as giving your skin that perfect glow. You don't need a large amount of wine - just pour,br a glass or two into your bath and immerse yourself in this holy drink. Cleopatra had her milk bath; you can have your wine bath.
 3. Fruity Vinegar
Is your wine starting to sour? Good. Read any reviews out there, and you will notice that this homemade red wine vinegar is much superior to the ones at the store. All you need is a bit of patience (1 to 2 months) and voilà! Whether it's for your salad or meat, you are sure to be satisfied.
 4. Wine Boozicle
You're an adult, you deserve this treat. If you're exhausted from the heat, you can freeze your leftover drink into delicious ice lollies. Have some fun and add fruit bits such as strawberries (red) and peaches (white) to juice it up even more. All in all, these icey delights are perfect for our Lion City - for your next party or even for a picnic on a hot lazy afternoon.
 5. Dye it Burgundy
Do you remember that time your (slightly dramatic) friend was screaming in vain when he spilled wine all over his white shirt? Well the next time it happens, you can tell your friend to might as well dye the whole shirt. You will need about two-thirds of a bottle left to get an intense purple, which will give your shirt a natural and "hip" vibe.
 6. Drink Anyways
 Guess you can just drink it anyways, but we are not liable for any consequences from drinking undrinkable wine. Actually, as long as it doesn't taste like it's turning into vinegar, you can still save your wine and use it for cocktails like sangria or white wine spritzer (there are tons of recipes on the web you can follow). Hurry and tend to your bad wine - it's waiting for your salvation!
 Wine novice or interested in discovering wines you do not have access to? Every month receive two bottles of exclusive wines at home with our tasting guide.