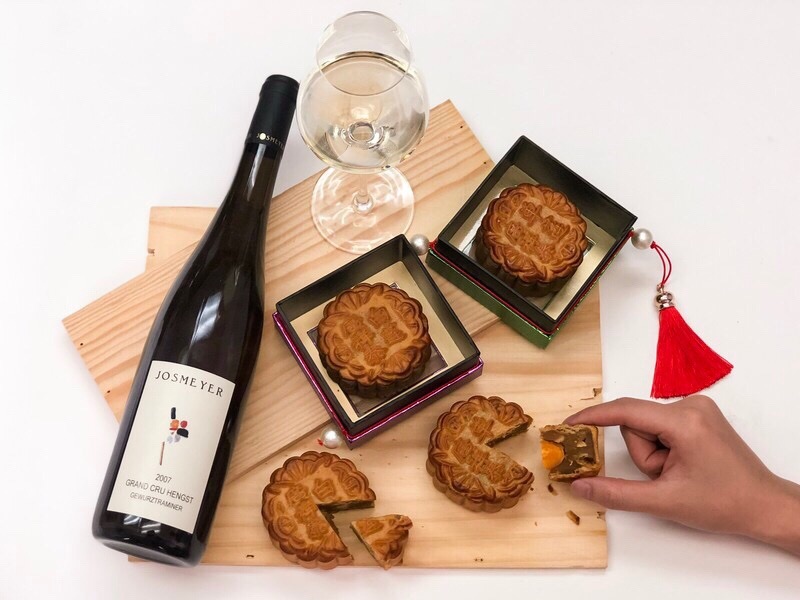 Mooncake Festival
Feb 24, 2020
Mid Autumn Festival - a time to savour delicious mooncakes and sip exquisite wines!
Traditionally, mooncakes are consumed with hot tea, clean the palette from the richness of the lotus paste. However, when paired with wine, the beverage will enhance the after taste that lingers in the mouth.
A good pairing with the traditional single yolk-lotus paste mooncake is Gewurztraminer Grand Cru Hengst, Domaine Josmeyer, 2007. This off-dry Alsace wine, that is from the Josmeyer domaine, offers intense notes of lychees, a typical example of the Gewurztraminer grape variety. The consistency of the lotus paste reveals the smoothness of the wine, creating an intimate pairing.
Have a sip, take a bite and have a sip again to unveil the characteristic of the wine!
Wine novice or interested in discovering wines you do not have access to? Every month receive two bottles of exclusive wines at home with our sommelier's tasting guide.