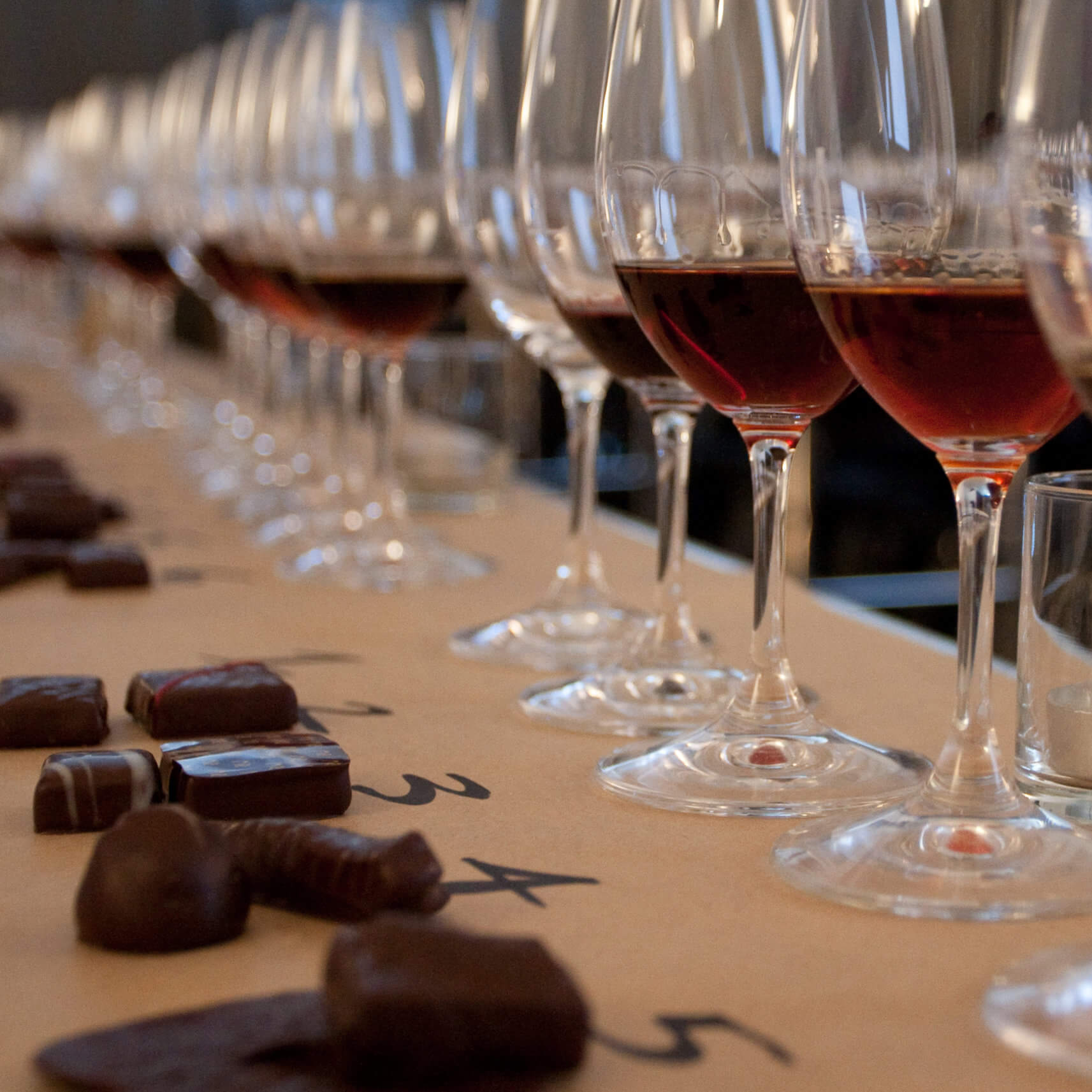 Wine Pairing: Chocolate
Jan 01, 2018
Boosting morale and full of antioxidants, you can find all the excuses to get a chocolate. The cocoa beans and the grapes have a lot in common and the pairing can be a delicate experience; if you know what you're doing… More than a piece of chocolate? Avoid sweet wines with chocolate pastries It is usual to pair chocolate and sweet wines. Thanks to their natural sweet taste, those wines are delightful with a small piece of chocolate. The problem is that it is often to heavy if you cannot stop to one piece… Pair a sweet wine with a fine chocolate cake and you could end up spoiling both of them: the sugar of the wine and the fat of the cocoa would be too heavy. Go off the road and go for red wines! Like the grape skin, the cocoa beans are rich in tannins! The bitterness of dark chocolate can recall the taste of a great red wine. So why not try combining those two natural ingredients! One simple rule: The darker the chocolate is the richer in tannin the red wine must be. In that case go for a red wine from South-West of France, where the sun shines! Try a Chateauneuf-du-Pape or a Bandol for instance. If you go for a dessert with fruit and chocolate, try to pair it with a red wine with a fruity taste like the wines from the Languedoc region. Sparkling or white wines for milky chocolate-based desserts If you're not a big fan of dark chocolate, you can still pair your dessert with white or sparkling wines. Wines from Alsace region, like Riesling, Gewurztraminer or Pinot Gris are ideal for that! For a brownie or a moelleux, try sparkling wines! Slightly sweet and airy, they are more suitable to highlight the taste of cocoa beans, and not the fat. Champagne in another hand is too acidic for a good pairing with chocolate. Simple rules for the ultimate chocolate/wine experience To get the best of the culinary experience, we recommend that you try both chocolate and wine at the same time. A bit of both to have a mouthful of balanced flavours. The wine should be just a trait to strengthen the chocolate flavours. Chocolate ice creams are not to be paired with wine. The milk makes it impossible to have a good pairing: try to have your ice cream with an espresso or a spirit instead.
Wala Club WineMag: click here to read more articles, terms, tips and advice!
Wine novice or interested in discovering wines you do not have access to? Every month receive two bottles of exclusive wines at home with our tasting guide.