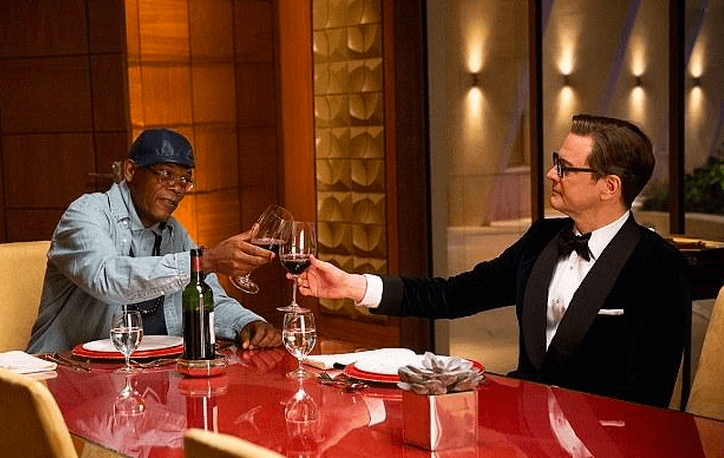 Wine Pairing: Fast food, Fine wines
Jan 01, 2018
"Nothing beats two cheeseburgers with secret sauce. Goes great with this '45 Lafite."
The famous scene in Kingsman made it possible to think again about the crazy pairing between fast food (home-made!) and fine wine.
Drop your usual soda! Here is our selection of wines to enjoy with your favorite hamburgers!
A little bit of History…
The German immigrants imported the Hamburger from Hamburg in the late 19th century. The cheeseburger is an evolution of the traditional recipe thanks to a young chef from California who had this crazy idea to add cheese on the meat between the two buns. Ten years later in 1935, the cheeseburger became a trademark.
The first pairing rule: the white wines are unsuited
The principal ingredient for a good Hamburger is obviously the meat. So you shall avoid pairing it any white wines. The lack of tannins would provide enough support to the sweetness of the ketchup sauce or even the bitterness of the pickles.
Go for the simple yet rich red wines
The Hamburgers are made to eat simple. So you should choose the red wine. Simple.
A young wine from south of France rich in tannins with a fine density would be great.
Round and smooth, fruity and spicy taste, a nice Bordeaux has what it takes to pair your hamburger.
Some examples of "cépages" you can look for
Grenache for its flavors of black cherry and tobacco
Syrah for its spicy flavors of black current and liquorice
Mourvèdre for its flavors of blackberries and blueberries tainted with leather
Cabernet-sauvignon for its flavors of black currant and cedar wood
Final note: Drinking wine could help burning more fat…
American scientists found out that Muscadine grapes could help managed obesity of people having metabolic disorder (like the fatty liver disease).
Red wine has indeed a lot of health benefits and that late discovery could make it your best companion for your next fast food delight!
More wine pairings are available here (examples of pairings with French wines: Duck confit, Pad Thai, Seafood Laksa, Beef Steak, Sushi, Singaporean Chicken Rice, Peking Duck, Roast Lamb…)
Wala Club WineMag: click here to read more articles, terms, tips and advice!
Wine novice or interested in discovering wines you do not have access to? Every month receive two bottles of exclusive French wines at home with our tasting guide. Find out more