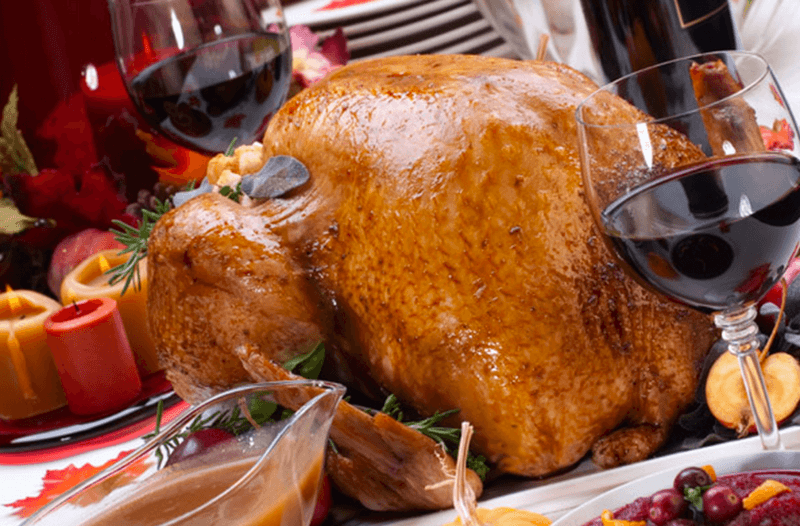 Wine Pairings: Roasted Turkey with Wine
Jan 01, 2018
Who says roasted turkey has to wait till Christmas
Turkey meat is delicious and flavorful. Its skin is fragrant when finished to perfection in the oven. Given the serving size, its generous portions can feed an entire family comfortably.
There's something about homely feeling one gets when eating roasted turkey. Maybe its the warm meat and stories shared when it's eaten with the family. It is no wonder that Westerners enjoy this dish with their families during their most important gathering of the year: Christmas dinner.
Because turkey meat has a medium to high flavor intensity, a good red wine with similar intensity would be suitable. This red wine should also have some acidity to bring life to the lean parts of the meat. The acidity will also help cut through the fat of the turkey.
Also, a wine with a medium level of fruitiness would complement the earthiness of the turkey well.
The Costières de Nimes Cuvée Elegance, Château Beaubois, 2015 is a suitable wine for the job. This wine is from Rhone region. It's warmer climate allows for ripe, fruity grapes at harvest.
Its notes of blackcurrant and blueberry wraps around the turkey just nicely, giving the whole pairing a nice level of freshness.
If you are interested to learn more, the Costières de Nimes Cuvée Elegance, Château Beaubois, 2015(SOLD OUT) can be found in our wine shop.
Wine novice or interested in discovering wines you do not have access to? Every month receive two bottles of exclusive French wines at home with our sommelier's tasting guide. Find out more